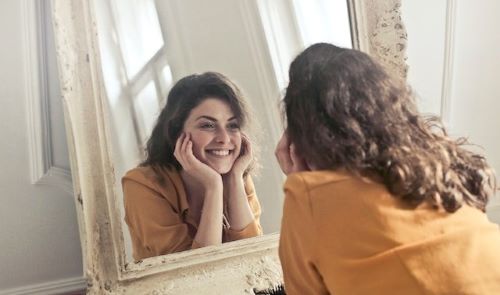 Dit is weer een lastige. Ik kom regelmatig in mijn vertalingen zinnen tegen met het woord "herkenbaar" waarvan ik vind dat "recognisable" niet past. Naar mijn mening heeft "recognisable" in het Engels een letterlijkere betekenis, en past hij niet als je het hebt over situaties die empathie opwekken.
In het eerste voorbeeld hieronder is "recognisable" voor mij een twijfelgeval. In het tweede voorbeeld schreeuwt mijn taalgevoel dat het niet kan. Wat vind jij? Laat het me weten in de comments!
Nederlands
Engels
Toen ik las over je worsteling met depressie… zo herkenbaar.
When I read about your struggles with depression, I felt it could have been about me.

I could really relate to your story about struggling with depression. (US Engels)

Your story about your struggles with depression really resonated with me. (betekent niet per se dat je het herkent. Het wekt gevoelens bij je op, maar welke gevoelens precies is wat onduidelijk.)

When I read about your struggles with depression, I found it so recognisable. (US spelling: recognizable) (twijfelgeval)

Dat je wilt vluchten uit een oorlogsgebied om je kinderen te beschermen, dat is heel herkenbaar.
Moeilijk te vertalen, vind ik

Wanting to flee from a war zone to protect your children is completely understandable.

If it had been me, I would of course also want to flee from the war zone to protect my children.

I empathise a lot with people who flee from war zones to protect their children.
De onderwerpen in popliedjes zijn vaak herkenbaar.
The subjects discussed in pop songs are often relatable. (= herkenbaar voor iedereen)
Dit artikel is op 04-06-2023 bijgewerkt n.a.v. commentaar van Karin. Bedankt, Karin!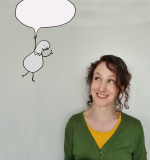 Heddwen Newton is an English teacher and a translator from Dutch into English. She thinks about languages way too much, for example about how strange it is that these little blurb things are written in the third person.

Heddwen has two passports, two children, two smartphones, two arms, two legs, and two email newsletters.

Reader feedback for the newsletter English and the Dutch, which examines all the ways Dutch speakers interact with the English language.
"It's funny, it's informative, I truly love it! Keep it up :)"
"It is amusing and funny but also educational. Bonus: it's about real life situations."
"Weer wat leuke dingen geleerd en erg gelachen om het filmpje!"
Reader feedback about the other newsletter, English in Progress, which is about how the English language is evolving and how it is spoken around the world:
"Wonderful work! I thoroughly enjoy these newsletters, and use some of the info while teaching English to my students."
"Love the variety, and the friendly informal tone!"
Also, academic Lynne Murphy, author of The Prodigal Tongue, about the differences between American and British English, recommended my newsletter in her newsletter. I was chuffed (BrE) and stoked (AmE)!
Meer lezen? GA NAAR EEN WILLEKEURIG ARTIKEL
Disclaimer: deze site is geen woordenboek. Mijn vertalingen zijn de meningen van één mens, en mijn voorbeelden zijn zelfverzonnen. Meer weten? Kijk dan bij de veelgestelde vragen.
Bron foto: Andrea Piacquadio, Pexels