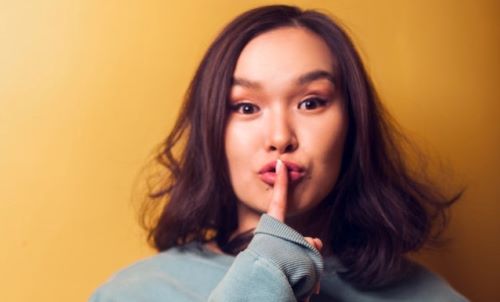 Je zegt niets, dus ik ga er maar vanuit dat je het okee vindt. Wie zwijgt, stemt toe, zeggen we dan in het Nederlands. Deze uitdrukking hebben ze in het Engels gek genoeg niet, dus als vertaler moet je creatief worden.
Wil je pretentieus overkomen, dan kies je de vertaling "silence gives consent". Dat "gives" klinkt een beetje harkerig, maar dit is de letterlijke vertaling van een stukje uit Plato, uit het oude Grieks, dus.
De meeste Engelstaligen kennen hun Plato echter niet, en zullen struikelen over "gives". Daarom vind ik "silence implies consent" beter. Ook dit is geen vaste uitdrukking in het Engels, maar de betekenis is meteen duidelijk.
"Silence means consent" staat zelfs in The Free Dictionary. Deze variant is ook prima. (De wat gerenommeerdere Engelse woordenboeken hebben overigens geen enkele Engelse variant van "wie zwijgt stemt toe")
Andere versies die ik heb gezien, die ik minder mooi vind, zijn: "silence indicates approval", "silence amounts to consent", "silence means assent", "silence is deemed to signal acceptance". Allemaal niet fout, maar ik vind de dikgedrukte opties mooier.
Een andere optie, zeker in een lopend gesprek, is "I'll take your silence to mean 'yes'"
Heb je een moeilijk te vertalen woord?
Is er een woord of uitdrukking waarvoor je geen goede Engelse vertaling kunt vinden? Laat het me weten op mijn contactpagina, en ik probeer zo snel mogelijk te reageren.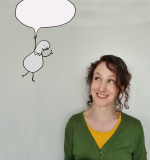 Heddwen Newton is an English teacher and a translator from Dutch into English. She has two email newsletters:
English and the Dutch is for Dutch speakers looking to improve their English, but also for near-native speakers who write, translate into, or teach English. Also interesting for people who like to compare Dutch-speaking culture to everybody else in the world.
English in Progress keeps English speakers up to date on the latest developments in the English language. Subscribers are mostly academics, English teachers, translators and writers.
Meer lezen? GA NAAR EEN WILLEKEURIG ARTIKEL
Disclaimer: deze site is geen woordenboek. Mijn vertalingen zijn de meningen van één mens, en mijn voorbeelden zijn zelfverzonnen. Meer weten? Kijk dan bij de veelgestelde vragen.
Bron foto: medium photoclub, Pexels