Wat is smeerworst?
Smeerworst is een worst met zachte inhoud die je op brood smeert. De vleesvariant is meestal specifiek smeerleverworst en bevat varkenslever, varkensvlees, vet en kruiden. Maar je kunt ook best een smeerworst maken met ander vlees, volgens mij.
Er is ook veel vegetarische smeerworst op de markt omdat hij goed na te maken is; je proeft het verschil haast niet.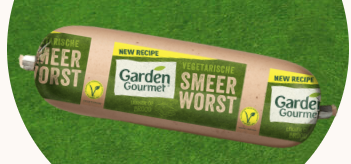 Wat is het probleem?
Smeerworst is niet helemaal typisch Nederlands, want in andere landen hebben ze ook wel smeerbare vleessoorten, maar een handig woord om naar alle smeerbare worsten te verwijzen met één begrip dat hebben ze in andere landen niet. Niet in het Engels, en gek genoeg ook niet in het worstenminnende Duitsland, en dat is jammer, want als het om worst en bier gaat kun je vaak in het Engels de Duitse term gebruiken, maar ik dit geval dus niet.
Hoe vertaal je "smeerworst" het beste naar het Engels?
De officiële vertaling is "spreadable sausage". Dat is prima als je bijvoorbeeld een juridische tekst over vleeswetgeving aan het vertalen bent maar als je een Engelsman te gast hebt voor het ontbijt zou ik dit woord niet gebruiken. Ten eerste klinkt het niet lekker, ten tweede klinkt het heel raar, alsof je de hele worst met huid en al kunt uitsmeren.
Ik zou daarom pleiten om het woord "paté" te kiezen. Net als het Nederlandse pate is dat een wat luxere soort smeerworst die meestal in een bakje zit in plaats van in een worst.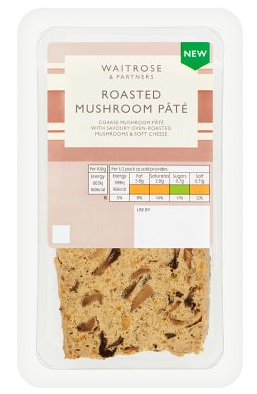 Onbedoeld grappig
Soms is het charmant om in dit soort gevallen de Nederlandse term aan te houden, zoals "Would you like a cup of tea and a stroopwafel?" Helaas betekent het Engelse woord worst "ergste" of "slechtste", en een smear is een vieze vlek, waardoor "Would you like some smeerworst on your bread?" bijzonder onnapetijtelijk klinkt!
Heb je een moeilijk te vertalen woord?
Is er een woord of uitdrukking waarvoor je geen goede Engelse vertaling kunt vinden? Laat het me weten op mijn contactpagina, en ik probeer zo snel mogelijk te reageren.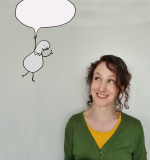 Heddwen Newton is an English teacher and a translator from Dutch into English. She has two email newsletters:
English and the Dutch is for Dutch speakers looking to improve their English, but also for near-native speakers who write, translate into, or teach English. Also interesting for people who like to compare Dutch-speaking culture to everybody else in the world.
English in Progress keeps English speakers up to date on the latest developments in the English language. Subscribers are mostly academics, English teachers, translators and writers.
Meer lezen? GA NAAR EEN WILLEKEURIG ARTIKEL
Disclaimer: deze site is geen woordenboek. Mijn vertalingen zijn de meningen van één mens, en mijn voorbeelden zijn zelfverzonnen. Meer weten? Kijk dan bij de veelgestelde vragen.