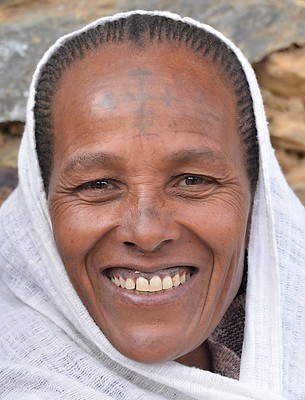 Wat betekent het?
Behalve de letterlijke betekenis ( bv "de zon straalt warmte uit") gebruiken we in het Nederlands ook het woord "uitstraling" als we het over mensen of dingen hebben om te zeggen wat voor indruk ze op mensen maken. "Zij heeft een gezellige uitstraling" of "een binnenstad met een romantische uitstraling".
We kunnen "uitstraling" ook zonder bijvoeglijk naamwoord gebruiken, dan gaat het over mensen. Bijvoorbeeld: "Wat heeft die man een uitstraling!" Wat dat betekent, vind ik heel moeilijk uit te leggen…
Als je "uitstraling hebt" dan is dat een positief iets. Je bent op een positieve manier aanwezig in de ruimte, mensen zien je, mensen denken "dat is een bijzonder mens, een leuk mens."
"Charisma" komt het dichst in de buurt, maar ik heb het idee dat je ook uitstraling kunt hebben zonder charismatisch te zijn…
Ook heb ik het idee dat "je hebt zo'n bijzondere uitstraling" ook kan betekenen: "je bent niet mooi, maar je bent wél heel markant" – een beetje een steek onder water, dus…
Wat denken jullie dat "uitstraling" betekent als je het hebt over een mens? Ik hoor het graag in de comments!
Hoe vertaal je "uitstraling" het beste naar het Engels?
Zoals bijna alle woorden op deze site, is er geen makkelijke Engelse vertaling voor "uitstraling". En het feit dat het woord in het Nederlands al zo moeilijk te definiëren is, maakt het extra moeilijk!
Over dingen:
Dat pak geeft je een charismatische uitstraling.
That suit gives you a charismatic appearance. (= uiterlijk)
That suit gives you a charismatic look.
Een binnenstad met een romantische uitstraling.
A town centre with a romantic appeal. (= aantrekkingskracht)
Die kamer heeft een warme uitstraling.
That room has a warm look and feel.
Over mensen:
Wat een vrouw! Wat een uitstraling!
What a woman! Such presence! (= aanwezigheid)
What a woman! Such flair!
What a woman! What a character!
Wat heeft die man een uitstraling!
That man has a ton of charisma.
That man had lots of personality.
That man always has all eyes on him.
That man is the life of the party.
That man exudes a great vibe.
That man is such a presence.
Je hebt zo'n bijzondere uitstraling.
You really turn heads. (letterlijk: iedereen kijkt je na als je langsloopt)
You are different from everybody else.
You are really your own person.
You have the X-factor.
You have such an unusual presence. (let op! dit is géén compliment!)
You are a really special person. (twijfelachtig compliment)
You just have, I don't know how to say it, appeal.
Werken aan je persoonlijke uitstraling.
Learn to appear more confident.
Learn to make people like you.
Make people notice you.
Work on your image.
Become charismatic. (twijfelgeval – ik vind "charismatic" in het Engels geen heel positief woord, het is een beetje slijmerig)
Zij heeft een sympathieke uitstraling.
She seems like a really nice person.
She radiates friendliness.
She seems really likeable.
Dankjewel…
Ik heb deze post geschreven n.a.v. een vraag op mijn contactpagina van Mark. Bedankt voor je vraag Mark! Ik vond het één van de moeilijkste woorden om te vertalen tot nu toe, en ik hoop stiekum dat ik nog een paar betere ingevingen krijg…! Maar, zoals de Engelstalige business-bozo's dan zeggen: it is a great challenge 😉
Help je mee dit artikel beter te maken?
Heb je een betere definitie voor "uitstraling"? Of weet je nog een vertaling die ik nog niet bedacht had? Ik hoor het heel graag hieronder in de comments!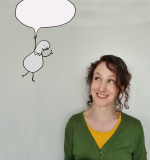 Heddwen Newton is an English teacher and a translator from Dutch into English. She has two email newsletters:
English and the Dutch is for Dutch speakers looking to improve their English, but also for near-native speakers who write, translate into, or teach English. Also interesting for people who like to compare Dutch-speaking culture to everybody else in the world.
English in Progress keeps English speakers up to date on the latest developments in the English language. Subscribers are mostly academics, English teachers, translators and writers.
Meer lezen? GA NAAR EEN WILLEKEURIG ARTIKEL
Disclaimer: deze site is geen woordenboek. Mijn vertalingen zijn de meningen van één mens, en mijn voorbeelden zijn zelfverzonnen. Meer weten? Kijk dan bij de veelgestelde vragen.