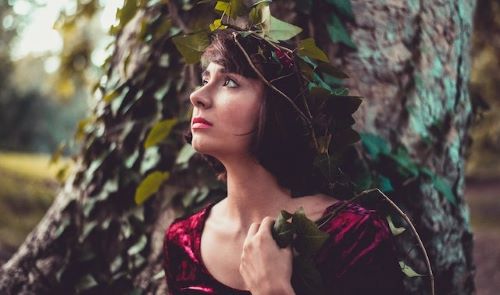 Jongens, ik ga weer tegen het woordenboek in. Vertalers Engels kiezen voor "wereldvreemd" vaak "unworldly", wat ook de vertaling is die het woordenboek aangeeft. Ik ben het daar niet mee eens.
Dit is wat ik denk: "wereldvreemd" kan in het Nederlands zowel "naïef" betekenen als "niet van deze wereld". Maar de laatste jaren betekent het vooral dat eerste.
"Unworldly" kan in het Engels óók "naïef" en "niet van deze wereld" betekenen, maar in het Engels is het woord de laatste jaren juist eerder dat tweede gaan betekenen. Sowieso is het gewoon een ouderwets en weiniggebruikt woord.
In andere woorden, de vertaling is op papier wel juist, maar veel Engelstaligen zullen het verkeerd opvatten. Ik raad daarom aan een ander woord te kiezen.
Betekenis 1: naïef
Als je het hebt over iemand die naïef is, dan kun je naar mijn mening wel iets zeggen van "not worldly" of "unsophisticated", maar ik zou "unworldly" als vertaling vermijden.
Andere opties:
You're like a babe in the woods (= naïef)
You're naive/ ignorant/ uninformed (= ongeïnformeerd)
You're gullible / a sucker/ an easy mark (= goedgelovig)
Mijn vriendin is wat wereldvreemd, dus ik houd altijd een oogje in het zijl.
My girlfriend is quite inexperienced, so I always look out for her.

My girlfriend is a bit naive, so I always look out for her.

Dat hij die onzin op social media gelooft, zeg. Hij is zo wereldvreemd.
Incredible that he believes all that nonsense on social media. He's so naive.

Incredible that he believes all that nonsense on social media. He's so gullible. (= goedgeloving, makkelijk te foppen)
Betekenis 2: niet van deze wereld
Het is alleen in de veel minder gebruikte, letterlijke betekenis, dat de woordenboekvertalingen voor "wereldvreemd" volgens mij kloppen. In dit geval zeg je "unworldy" of (beter) "otherworldly". Zoek je meer iets zoals "zweverig", kijk dan vooral in dit artikel.
| | |
| --- | --- |
| De komeet is wereldvreemd. | The comet is otherwordly. |
| De kunst die ze maakt is zo anders, de objecten lijken wel wereldvreemd. | Her art is so different, the objects seem otherworldly. |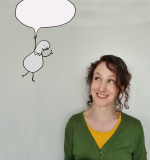 Heddwen Newton is an English teacher and a translator from Dutch into English. She has two email newsletters:
English and the Dutch is for Dutch speakers looking to improve their English, but also for near-native speakers who write, translate into, or teach English. Also interesting for people who like to compare Dutch-speaking culture to everybody else in the world.
English in Progress keeps English speakers up to date on the latest developments in the English language. Subscribers are mostly academics, English teachers, translators and writers.
Meer lezen? GA NAAR EEN WILLEKEURIG ARTIKEL
Disclaimer: deze site is geen woordenboek. Mijn vertalingen zijn de meningen van één mens, en mijn voorbeelden zijn zelfverzonnen. Meer weten? Kijk dan bij de veelgestelde vragen.
Bron foto: Spencer Selover, Pexels