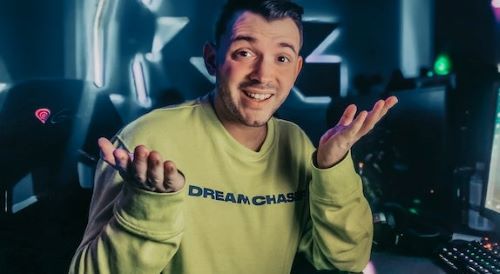 "Meevallen" naar het Engels vertalen valt niet mee. Bij alle oplossingen die ik verzin, voelt het net niet goed. Hieronder heb ik een paar mogelijkheden gezet, waarmee Nederlandstaligen hun meevalgevoel hopelijk toch uit kunnen drukken.
-Tokio is toch peperduur?
-Valt best mee, hoor
-Tokyo is horrendously expensive, isn't it?
–You'd think that, but no.

– It's not as bad as you might expect.
-Je bent zeker bekaf?
-Valt best mee, eigenlijk
-You must be exhausted.
-I'm okay, actually.

– I can understand why you'd think that, but I'm okay.

– I'm feeling better than you might expect.

– Nah, I'm okay. (geen goede vertaling, wel dat wat mensen zeggen in deze situatie)
-Is de soep niet wat aan de zoute kant?
-Nou, het valt best mee.
-Isn't the soup a bit too salty?
-No, it's actually less salty than I'd expected.

– No, it's fine. (geen goede vertaling, wel dat wat mensen zeggen in deze situatie)
-Het weer in Ierland lijkt me vreselijk!
-Het valt best mee, eigenlijk.
-I imagine the weather in Ireland is terrible!
–You'd think that, but it's actually not as bad as people say.

Ik had gehoord dat het hier heel rommelig was, maar ik vind het allemaal reuze meevallen!
This is much cleaner than I expected.
Ik denk dat je het in je hoofd allemaal veel erger maakt dan het is. Het zal allemaal wel meevallen.
I think you're imagining it to be much worse than it actually is. I'm sure it will be fine.

I'm sure it will turn out better than expected.
Ik vond het heel spannend, maar het viel uiteindelijk best mee.
I was quite nervous, but in the end there was nothing to be nervous about.

I was quite nervous, but it wasn't that bad, really.
Waarom is "meevallen" zo lastig naar het Engels te vertalen?
Ik denk dat het probleem is dat er een verschil is tussen "meevallen" en "beter zijn dan verwacht" die het Engels heel slecht kan vatten. Het Engels kan goed uitdrukken dat iets beter is dan verwacht ("to exceed expectations" is bijvoorbeeld heel mooi) maar er is geen Engels dat dat nuchtere en understatement-achtige van "meevallen" goed weergeeft.
Hoe vertaal je "dat valt niet mee" het beste naar het Engels?
In het Nederlands zeg je ook weleens "dat valt niet mee". Dat is eigenlijk meer een eigen uitdrukking geworden en betekent "dat is moeilijk". In deze context is "meevallen" gelukkig makkelijk te vertalen.
Het valt niet mee, het leven.
Life isn't easy.
Een gesprek met hem voeren valt niet mee.
Having a conversation with him is difficult.

Having a conversation with him is challenging.
Weet jij nog een goede vertaling?
Heb je nog een goed idee voor een Engelse vertaling die ik hierboven nog niet had verzonnen? Ik hoor het graag in de comments!
Dank aan de vragensteller!
Dit artikel is geschreven nav een vraag van Mark, bedankt Mark! Heb jij ook een woord of uitdrukking waarvan je altijd denkt "hoe zeg ik dat nou in het Engels?" Laat het me weten op mijn contactpagina!
Mijn artikel uit november 2021 heb ik helemaal bijgewerkt en geherpubliceerd. Ik had "meevallen" en "tegenvallen" in één artikel staan. Nu heb ik er twee van gemaakt.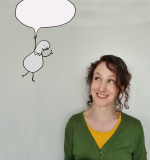 Heddwen Newton is an English teacher and a translator from Dutch into English. She thinks about languages way too much, for example about how strange it is that these little blurb things are written in the third person.

Heddwen has two passports, two children, two smartphones, two arms, two legs, and two email newsletters.

Reader feedback for the newsletter English and the Dutch, which examines all the ways Dutch speakers interact with the English language.
"It's funny, it's informative, I truly love it! Keep it up :)"
"It is amusing and funny but also educational. Bonus: it's about real life situations."
"Weer wat leuke dingen geleerd en erg gelachen om het filmpje!"
Reader feedback about the other newsletter, English in Progress, which is about how the English language is evolving and how it is spoken around the world:
"Wonderful work! I thoroughly enjoy these newsletters, and use some of the info while teaching English to my students."
"Love the variety, and the friendly informal tone!"
Also, academic Lynne Murphy, author of The Prodigal Tongue, about the differences between American and British English, recommended my newsletter in her newsletter. I was chuffed (BrE) and stoked (AmE)!
Meer lezen? GA NAAR EEN WILLEKEURIG ARTIKEL
Disclaimer: deze site is geen woordenboek. Mijn vertalingen zijn de meningen van één mens, en mijn voorbeelden zijn zelfverzonnen. Meer weten? Kijk dan bij de veelgestelde vragen.
Bron foto: Robert Nagy, Pexels