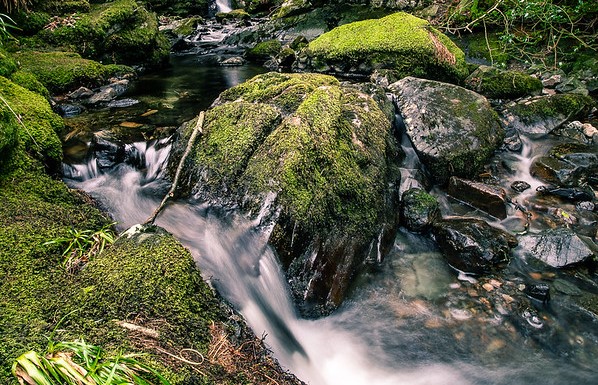 Ik wil het hebben over een blokkade in figuurlijke zin. Een gevoelsmatige blokkade. Je kunt bijvoorbeeld een blokkade hebben op je creativiteit, of je geblokkeerd voelen in het uiten van je emoties. Iets binnen in je zorgt ervoor dat je je niet helemaal kunt uiten op de manier die je wilt. Het is lastig om dit soort blokkade naar het Engels te vertalen.
Wat is het probleem?
Ik heb hier lang over nagedacht en ook veel stukken gelezen en gegoogled naar vergelijkbare zelf-hulp-achtige teksten in het Nederlands en in het Engels. Mijn conclusie is dat je in het Engels wel kunt spreken over een "block" of "blockage", maar dat dit niet zo gangbaar en ook niet zo intuïtief begrijpelijk in het Engels. Ik prefereer daarom een andere vertaling.
Hoe vertaal je dit soort blokkade naar het Engels?
Ik vind de beste vertaling "something inside you is holding you back (from…)".
Afhankelijk van de context zijn er ook wel andere opties, hieronder een paar ideeën.
Ze heeft een blokkade op het uiten van emoties.
Something inside her is stopping her from fully expressing her emotions.

She struggles to express her emotions.
She cannot release her emotions.
She has put walls up when it comes to her feelings.
She is emotionally blocked.

Deze komen ook in de buurt:
She has bottled up her emotions.
She is disconnected from her emotions.
She has pushed her emotions aside.
She has buried her emotions.
She is out of touch with her feelings.
She has supressed emotions.
She is subconsciously repressing her emotions.
She feels emotionally numb.
She is cut off from emotion.
She is not in tune with her emotions.
She is emotionally unavailable.
Ik voel een blokkade als ik mezelf helemaal aan iemand wil geven.
Something inside me is holding me back from giving myself fully to someone.
I find I hold myself back when I want to commit fully to someone.
I am not as open to giving myself fully as I would like.
I am scared to give myself fully to someone.
Julia wil huilen, maar heeft een blokkade.
Julia wants to cry, but something inside her is holding her back.
Julia wants to cry, but she is disconnected from her emotions.
Je wil creatief zijn, maar je hebt een blokkade.
You want to be creative, but something inside you is holding you back.
You want to be creative, but you feel blocked.
Een blokkade in de energiestroom.
A block in the energy flow.
A blockage in the energy flow.
A barrier in the energy flow.
A restriction in the energy flow.
An imbalance in the energy flow.
Welke vertalingen vind ik niet zo goed?
Je hebt in het Engels "emotional blockage", maar die term wordt op twee manieren opgevat. Soms gaat het om een blokkade zoals in het Nederlands, maar soms wordt het woord "blockage" opgevat niet als een blokkade, maar als datgene dat blokkeert; dan is het hetzelfde als "emotional baggage", een emotionele last die je met je meedraagt terwijl je dat niet wilt. Ik zou deze term dus niet gebruiken.
Bedankt aan de vragensteller!
Deze post is geschreven nav een vraag van Aedith. Bedankt voor je vraag, het was een lastige!
Heb jij een woord of uitdrukking waarvan je niet goed weet hoe je hem het beste naar het Engels vertaalt? Laat het me weten in de comments hieronder, of op mijn contactpagina.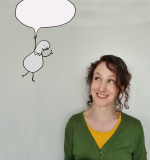 Heddwen Newton is an English teacher and a translator from Dutch into English. She has two email newsletters:
English and the Dutch is for Dutch speakers looking to improve their English, but also for near-native speakers who write, translate into, or teach English. Also interesting for people who like to compare Dutch-speaking culture to everybody else in the world.
English in Progress keeps English speakers up to date on the latest developments in the English language. Subscribers are mostly academics, English teachers, translators and writers.
Meer lezen? GA NAAR EEN WILLEKEURIG ARTIKEL
Disclaimer: deze site is geen woordenboek. Mijn vertalingen zijn de meningen van één mens, en mijn voorbeelden zijn zelfverzonnen. Meer weten? Kijk dan bij de veelgestelde vragen.
Bron foto: flickr.com/photos/giuseppemilo (cropped)