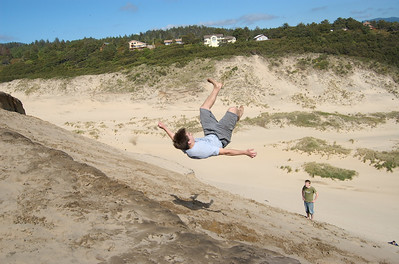 De Engelse vertaling van 'zwevende kiezer' klinkt fout (vind ik, tenminste), omdat het klinkt alsof het op een verkeerde manier letterlijk uit het Nederlands vertaald is, maar een zwevende kiezer heet in de UK toch echt een "floating voter".
Een andere reden dat 'floating voter' raar klinkt is omdat het in de VS een "swing voter" wordt genoemd, dus dat is de term die we de hele tijd horen als er weer eens een Amerikaanse verkiezingssoap aan de gang is.
Ik denk zelf dat het verschil komt omdat de VS twee partijen heeft, en een "swing" gaat van de ene kant naar de andere en heeft dus maar twee standen. In de UK zijn er drie belangrijke partijen waardoor een "swing" de betekenis niet goed vat.
Vaste goede-commentaar-gever Heijo noemde in de comments "undecided voter" en die vind ik eigenlijk het mooist als vertaling. Die draagt ook goed de betekenis met zich mee dat er meerdere partijen zijn om uit te kiezen (zoals "swing voter" dus niet doet).
Dit artikel is op 28-03-2022 bijgewerkt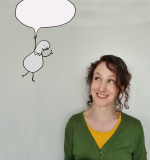 Heddwen Newton is an English teacher and a translator from Dutch into English. She has two email newsletters:
English and the Dutch is for Dutch speakers looking to improve their English, but also for near-native speakers who write, translate into, or teach English. Also interesting for people who like to compare Dutch-speaking culture to everybody else in the world.
English in Progress keeps English speakers up to date on the latest developments in the English language. Subscribers are mostly academics, English teachers, translators and writers.
Meer lezen? GA NAAR EEN WILLEKEURIG ARTIKEL
Disclaimer: deze site is geen woordenboek. Mijn vertalingen zijn de meningen van één mens, en mijn voorbeelden zijn zelfverzonnen. Meer weten? Kijk dan bij de veelgestelde vragen.
Bron foto: flickr.com/photos/14268156@N04 / CC BY 2.0