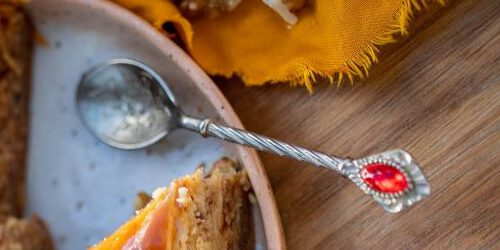 Het spreekwoord "hij/zij is met een zilveren lepel in de mond geboren" valt onder de categorie "idioot identiek idioom". De Engelse vertaling is namelijk "to be born with a silver spoon in his mouth".
(In het Nederlands kun je trouwens ook met een gouden lepel in de mond geboren zijn, maar *to be born with a gold spoon* zeggen ze in het Engels dan weer niet. Het zou wel goed begrepen worden, denk ik.)
Het is natuurlijk wel een beetje een ouderwets en literair spreekwoord, in het Nederlands én in het Engels. Ik was daarom blij laatst in een Amerikaanse podcast een moderne variant te horen, namelijk "to be born on third base". De spreker zei het zo:
"some of us are not born on third base, some of us are born on first base or second base, and it is important for our education system to keep that into account"
Het verwijst naar honkbal. Als je het spel begint op "third base" dan ben je al bijna bij het eindpunt, terwijl mensen die op "second base" of "first base" moeten beginnen, een langere en hardere weg te gaan hebben.
Het blijkt een gevestigde term te zijn, niet zomaar iets dat de mevrouw in de podcast zelf had verzonnen. Vaak zit er nog een staartje aan:
"some people were born on third base and believe they hit a triple"
Dat betekent: sommige mensen zijn met privilege geboren, maar geloven dat ze het puur op eigen kracht in hun positie terecht zijn gekomen.
Relevante strip
Ik kan niet een artikel over "met een gouden lepel in de mond geboren zijn" schrijven zonder deze geweldige strip te linken door Toby Morris.
De clou aan het eind geeft ons meteen een derde vertaaloptie. Het wat gebruikelijkere "I wasn't handed anything on a plate" kun je namelijk ook omdraaien naar "he was handed everything on a plate".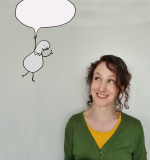 Heddwen Newton is an English teacher and a translator from Dutch into English. She thinks about languages way too much, for example about how strange it is that these little blurb things are written in the third person.

Heddwen has two passports, two children, two smartphones, two arms, two legs, and two email newsletters.

Reader feedback for the newsletter English and the Dutch, which examines all the ways Dutch speakers interact with the English language.
"It's funny, it's informative, I truly love it! Keep it up :)"
"It is amusing and funny but also educational. Bonus: it's about real life situations."
"Weer wat leuke dingen geleerd en erg gelachen om het filmpje!"
Reader feedback about the other newsletter, English in Progress, which is about how the English language is evolving and how it is spoken around the world:
"Wonderful work! I thoroughly enjoy these newsletters, and use some of the info while teaching English to my students."
"Love the variety, and the friendly informal tone!"
Also, academic Lynne Murphy, author of The Prodigal Tongue, about the differences between American and British English, recommended my newsletter in her newsletter. I was chuffed (BrE) and stoked (AmE)!
Meer lezen? GA NAAR EEN WILLEKEURIG ARTIKEL
Disclaimer: deze site is geen woordenboek. Mijn vertalingen zijn de meningen van één mens, en mijn voorbeelden zijn zelfverzonnen. Meer weten? Kijk dan bij de veelgestelde vragen.
Bron foto: Valeria Boltneva, Pexels