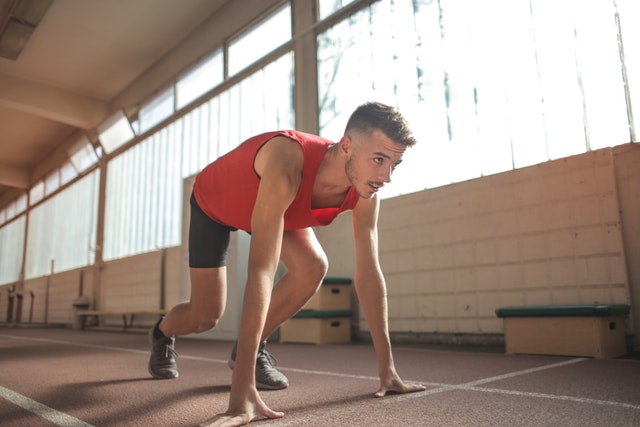 Een "uitgangspunt" of "startpunt" is in principe de plek waar je start. In dat geval is het Engels niet zo moeilijk, dat wordt dan gewoon "starting point". Of "point of departure" als je een wat duurdere term wilt hebben.
"Uitgangspunt" in de betekenis van basisprincipe
In dit artikel wil ik het echter hebben over uitgangspunt in de betekenis van een basisprincipe waar je de rest van je (bedrijfs)filosofie op baseert. Je ziet het erg vaak in bedrijfsteksten.
"Ons uitgangspunt is een beter leven voor iedereen."
"Mijn uitganspunt is dat er geen stoute kinderen bestaan."
In deze betekenis vind ik "starting point" of "point of departure" geen goede vertaling naar het Engels. Ik zou liever kiezen voor "guiding principle", eventueel ook "main principle" of "fundamental principle". Als je het over een bedrijf hebt heb je ook nog "core value".
Wil je het minder zakenlijk en meer persoonlijk dan kun je ook kiezen voor "fundamental philosophy", al is een filosofie natuurlijk vaak wel wat uitgebreider dan een "punt".
| | |
| --- | --- |
| Niet de ingrediënten, maar het gevoel vormt ons uitgangspunt. | We let ourselves be guided by feeling, rather than the ingredients. |
| Ons uitgangspunt is een beter leven voor iedereen. | Our guiding principle is creating a better life for everybody. |
Heb je een moeilijk te vertalen woord?
Is er een woord of uitdrukking waarvan je altijd denkt "hoe zeg ik dat nou in het Engels?" Laat het me dan weten! Dat kan gewoon hieronder in de comments of op mijn contactpagina.
Dit artikel is op 11-07-2022 bijgewerkt
Heddwen Newton is docent en vertaler Engels.
Disclaimer: deze site is geen woordenboek. Mijn vertalingen zijn de meningen van één mens, en mijn voorbeelden zijn zelfverzonnen. Meer weten? Kijk dan bij de veelgestelde vragen.
Bron foto: Andrea Piacquadio, Pexels