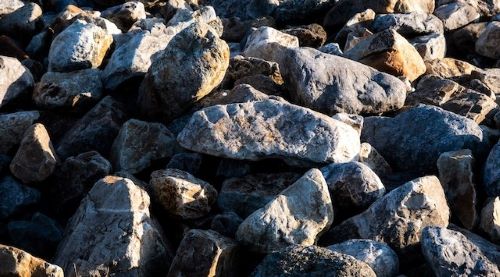 In het Nederlands heb je twee betekenissen voor "onder een steen leven". Eentje hebben we uit het Engels opgepikt, waardoor de vertaling naar het Engels makkelijk is. De traditionelere betekenis is wat lastiger te vertalen.
Betekenis 1: je hebt een populaire ontwikkeling gemist
Deze valt onder idioot identiek idioom, in het Engels zeggen we "unless you've been living under a rock.." Betekent gewoon hetzelfde (ik vermoed dat we deze ook uit het Engels hebben overgenomen).
"unless you've been living in a cave" hoor je ook wel.
Een letterlijke manier van zeggen is "unless you are totally out of touch with the real world".
Als je extra brutaal wilt zijn kun je ook nog iets zeggen als "have you heard of this thing called the internet?"
Betekenis 2: je ben naïef of wereldvreemd
"onder welke steen kom jij vandaan gekropen?" "onder welke steen heb jij gelegen?" betekent dat je wereldvreemd bent. (Ensie zegt ook dom, maar die heb ik zelf nog nooit gehoord)
In dit geval kun je de letterlijke vertaling niet gebruiken.
You're divorced from reality
You're like a babe in the woods (= naïef)
You're naive/ ignorant/ uninformed (= ongeïnformeerd)
You're gullible / a sucker/ an easy mark (= goedgelovig)
Het tegenovergestelde, "Ja hallo, denk je dat ik onder een steen heb gelegen" wordt in het Engels trouwens het bekende "Do you think I was born yesterday?" Maar die gebruik je in het Engels niet zo vaak om aan te geven dat iemand naïef is, maar bijna altijd om aan te geven dat iemand juist níet naïef is.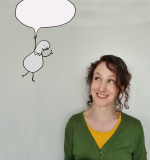 Heddwen Newton is an English teacher and a translator from Dutch into English. She has two email newsletters:
English and the Dutch is for Dutch speakers looking to improve their English, but also for near-native speakers who write, translate into, or teach English. Also interesting for people who like to compare Dutch-speaking culture to everybody else in the world.
English in Progress keeps English speakers up to date on the latest developments in the English language. Subscribers are mostly academics, English teachers, translators and writers.
Meer lezen? GA NAAR EEN WILLEKEURIG ARTIKEL
Disclaimer: deze site is geen woordenboek. Mijn vertalingen zijn de meningen van één mens, en mijn voorbeelden zijn zelfverzonnen. Meer weten? Kijk dan bij de veelgestelde vragen.
Photo by Mathias Reding, Pexels