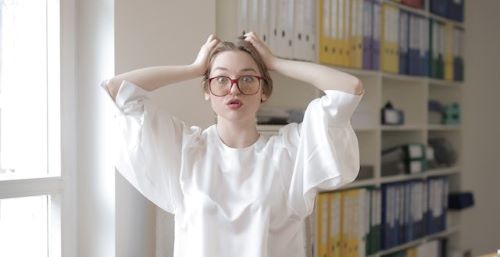 Vandaag vroeg een bezoeker me via mijn contactformulier om een goede Engelse vertaling van "gedoe". Ik ben zelf ook iemand die het woord "gedoe" vaak gebruikt, dus ik wist stiekem al dat dit woord wat lastig naar het Engels te vertalen is, maar een artikeltje had ik nog niet geschreven. Bij dezen!
Eigenlijk is "gedoe" niet zo moeilijk te vertalen. Het grootste probleem is denk ik dat voor ons "Het is zo veel gedoe" en "Dat gedoe met die fiets" dezelfde betekenis heeft. Deze twee zinnetjes worden echter anders naar het Engels vertaald.
Die eerste wordt "It's so much hassle" (veel onnodig werk). Die tweede wordt "That business with the bicycle" (heisa). Je kunt de vertalingen niet omdraaien *it's so much business* of *that hassle with the bicycle* zijn geen goed Engels. Iets om op te letten, dus.
Hieronder nog wat andere opties.
Ik wilde met de trein komen, maar vond het te veel gedoe.
I wanted to come by train, but it was too much hassle.

I wanted to come by train, but it was too much bother.

I wanted to come by train, but it was too much fuss.

I wanted to come by train, but I decided it would take too much time and energy.

I decided I didn't want to mess about with trains.
Het is een enorm gedoe om een vergunning te krijgen.
Getting a permit was such a hassle.

It was a long process to get a permit.

It was a whole thing getting a permit.

It was so much fuss getting a permit.

It took a lot of time and energy to get a permit.
Wat een gedoe!
What a hassle. (= veel (onnodig) werk)

What a circus. (= veel poespas)

What a mess. (= onnodig ingewikkelde en vervelende situatie)

So much fuss. (= het is een gedoe omdat mensen zich zorgen maken en zich er steeds mee bemoeien)

They're making an issue out of everything! (idem)

It's this whole thing now, so annoying.

So much faffing about/around! (UK, informeel – veel onnodige dingen doen om uit te stellen)
Mobiel internet zonder gedoe.
Hassle-free mobile internet.

No-hassle mobile internet.

Mobile internet without the hassle.
Ik geloof niet in dat yoga-gedoe.
I don't believe in all that yoga-stuff.

I don't believe in all that yoga-business.
Dat hele gedoe met mijn kapotte fiets, ik ben er goed klaar mee.
That business with my broken bicycle is getting me down.

I'm pissed off about the whole thing with my broken bicycle.

The trouble with my broken bicycle has put me in a bad mood.

The mishap with my broken bicycle has put me in a bad mood.
Amerikanen, help me!
Ik ben Brits, en ik heb het gevoel dat veel van de zinnen die ik hierboven heb gemaakt nogal Brits zijn. Soms expliciet, zoals "faffing around", wat Britse slang is, maar soms ook in de grammatica. "A whole thing getting a permit" klinkt mij bijvoorbeeld als Britse grammatica in de oren. Dus als je iets weet van Amerikaans Engels: wat zeggen jullie voor "gedoe"? En welke vertalingen moet ik nog meer aanmerken als specifiek Brits Engels?
Welke vertalingen vind ik niet zo goed?
Het beroemde Shakespeare-stuk "Much ado about nothing" betekent letterlijk "veel gedoe om niets" (Daaraan kun je mooi zien dat het Engels van Shakespeare in zijn tijd helemaal niet zo hoogdravend was) Dat "ado" is ook in vorm hetzelfde als ons woord "gedoe". Helaas is het echt ouderwets Engels, niemand gebruikt het meer. Jammer!
Andere oplossingen met "do" vind ik ook niet passen. Geen gedoe met de buren = geen moeilijkheden met de buren. "Nothing to do with the neighbours" = je ziet ze helemaal niet meer. Dat is niet hetzelfde.
Heb je een moeilijk te vertalen woord?
Is er een woord of uitdrukking waarvoor je geen goede Engelse vertaling kunt vinden? Laat het me weten op mijn contactpagina, en ik probeer zo snel mogelijk te reageren.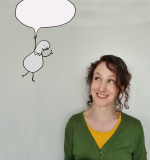 Heddwen Newton is an English teacher and a translator from Dutch into English. She thinks about languages way too much, for example about how strange it is that these little blurb things are written in the third person.

Heddwen has two passports, two children, two smartphones, two arms, two legs, and two email newsletters.

Reader feedback for the newsletter English and the Dutch, which examines all the ways Dutch speakers interact with the English language.
"It's funny, it's informative, I truly love it! Keep it up :)"
"It is amusing and funny but also educational. Bonus: it's about real life situations."
"Weer wat leuke dingen geleerd en erg gelachen om het filmpje!"
Reader feedback about the other newsletter, English in Progress, which is about how the English language is evolving and how it is spoken around the world:
"Wonderful work! I thoroughly enjoy these newsletters, and use some of the info while teaching English to my students."
"Love the variety, and the friendly informal tone!"
Also, academic Lynne Murphy, author of The Prodigal Tongue, about the differences between American and British English, recommended my newsletter in her newsletter. I was chuffed (BrE) and stoked (AmE)!
Meer lezen? GA NAAR EEN WILLEKEURIG ARTIKEL
Disclaimer: deze site is geen woordenboek. Mijn vertalingen zijn de meningen van één mens, en mijn voorbeelden zijn zelfverzonnen. Meer weten? Kijk dan bij de veelgestelde vragen.
Bron foto: Andrea Piacquadio, Pexels