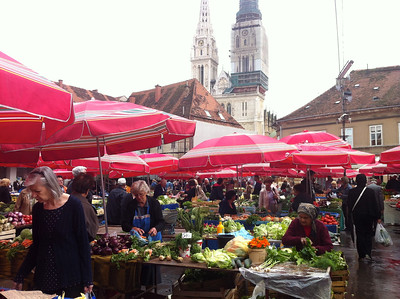 Wat betekent "concurrentie"?
Als twee of meer bedrijven hetzelfde doen, en klanten dus kunnen kiezen, dan zijn het concurrenten. Jumbo en Albert Heijn zijn concurrenten, CoolBlue en Mediamarkt, de Efteling en Bobbejaanland, etc etc. Concurrenten "vechten" met elkaar om klanten te krijgen, bijvoorbeeld door leukere reclame te maken of de prijzen te verlagen.
Je kunt concurrentie ook breder gebruiken. "Pas op Jan, je hebt concurrentie, die gozer is met je vriendin aan het flirten!"
Wat is het probleem?
"Concurrentie" is een false friend met het Engelse "concurrence", maar dat betekent iets heel anders. "Concurrence" is als twee dingen tegelijk gebeuren, bijvoorbeeld: "What a remarkable concurrence of events!" (Wat een bijzondere samenloop van gebeurtenissen.) Het wordt ook vaak gebruikt als mensen het met elkaar eens zijn (omdat hun meningen tegelijk gebeuren, zeg maar). "There is a concurrence (of opinion) that this programme should be cancelled." (Er is een overeenstemming dat het programma geschrapt moet worden.)
Hoe vertaal je "concurrentie" het beste naar het Engels?
De juiste vertaling van concurrentie is "competition" (het concurreren) of "competitor" (de concurrent). Bijvoorbeeld "Jumbo and Albert Heijn are competitors." of "Watch out Jan, you've got competition, that goy's flirting with your girlfriend."
False Friend Friday
Elke vrijdag is het op deze site "False Friend Friday". Zelfs als je erg goed Engels spreekt, zijn valse vrienden goed om in de gaten te houden, want als je zo'n woord fout vertaalt, heb je het vaak zelf niet in de gaten terwijl je toehoorder zich achter de oren krabt. Vandaar dat ik er zoveel stukjes over schrijf!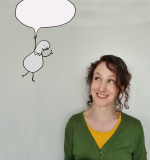 Heddwen Newton is an English teacher and a translator from Dutch into English. She has two email newsletters:
English and the Dutch is for Dutch speakers looking to improve their English, but also for near-native speakers who write, translate into, or teach English. Also interesting for people who like to compare Dutch-speaking culture to everybody else in the world.
English in Progress keeps English speakers up to date on the latest developments in the English language. Subscribers are mostly academics, English teachers, translators and writers.
Meer lezen? GA NAAR EEN WILLEKEURIG ARTIKEL
Disclaimer: deze site is geen woordenboek. Mijn vertalingen zijn de meningen van één mens, en mijn voorbeelden zijn zelfverzonnen. Meer weten? Kijk dan bij de veelgestelde vragen.
Bron foto: flickr.com/photos/adactio, CC BY 2.0