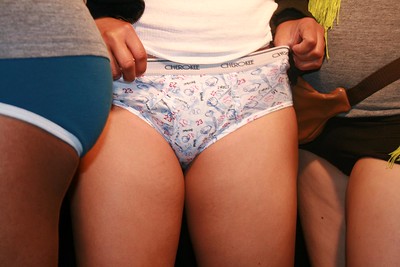 Een "slip" verwijst in het Nederlands over het algemeen naar een onderbroek zonder pijpjes. De meeste soort damesonderbroeken zijn dus slips, en bij heren is een slip dus alles wat geen boxer is. En "slip" klinkt harstikke Engels, dus heet in het Engels vast ook "slip", toch? Neen, helaas.
"Slip" is al sinds 1957 een pseudoleenwoord. In het Engels is een slip geen slip. Hoe je het dan wél noemt, is helaas weer eens ingewikkeld. Zoals wel vaker bij alledaagse gebruiksvoorwerpen, circuleren er in de Engelstalige wereld nogal wat termen voor.
Eerst maar even de damesslip. Als Britse ben ik opgegroeid met de term "knickers", voor mijn gevoel gebruikt de wat jongere generatie in de UK tegenwoordig liever het Australische "undies". In Amerika en Canada zeggen ze liever "panties" of "bikini briefs".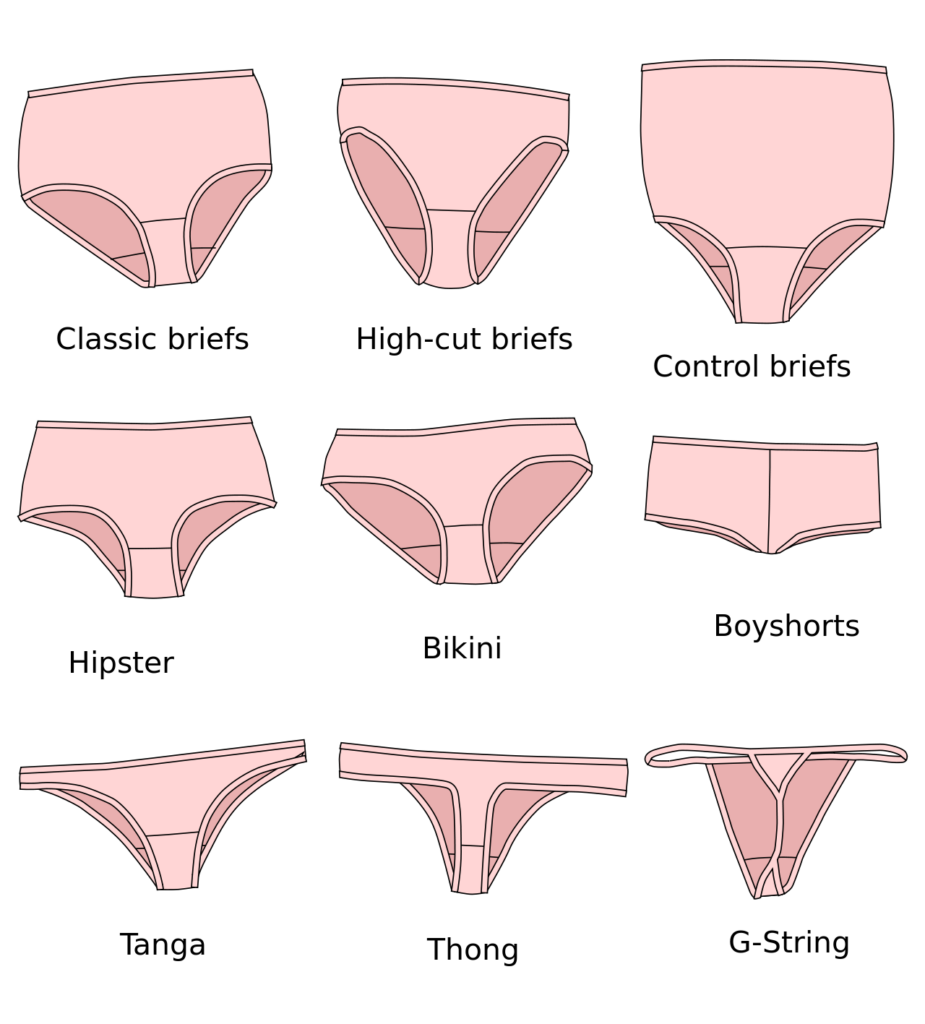 De strakke, korte herenonderbroek heet in Amerika "jockey shorts" en in de UK "Y-fronts". Het algemene woord is "brief". Wikipedia vertelt je er meer over.
Het algemene woord voor onderbroek (dus alle vormen, heren- en damesonderbroeken bijelkaar) is in het Brits Engels "pants" en in het Amerikaans Engels "underpants". "Briefs" is internationaal maar meer een woord dat onderbroekverkopers gebruiken, het is niet echt een woord voor mensen thuis. Ook hier heb ik het gevoel dat de Britse jeugd wegstapt van het woord "pants", wat tenslotte "broek" betekent voor Amerikanen, en liever "underpants" of "undies" zegt.
Let op de grammatica: net als "trousers" krijgen al deze woorden een meervoudsvorm!
"Do you like my briefs? They're pink. I got them online."
Maar wat betekent "slip" dan in het Engels?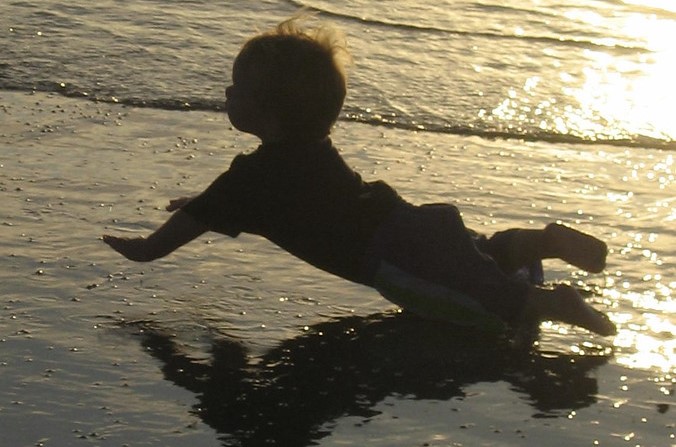 De foto's zeggen het eigenlijk al: in het Engels heeft "slip" meerdere betekenissen. De bekendste is natuurlijk "to slip" (= uitglijden), maar dat is een werkwoord en zal dus niet snel tot verwarring leiden.
Zeg je tegen een Engelstalige "could you pass me my slip1", dan zal hij aanvankelijk denken aan een stukje papier. De betekenis "nachtjurkje" is in het Engels niet heel gangbaar, en veel Engelstaligen zullen die term niet kennen. Maar spreek je met een ondergoedkenner, dan zal hij of zij bij het woord "slip" aan een nachtjurkje denken.
Dwaze False Friend Dagen
September 2022 is voor mij het moment om alle valse vrienden die ik nog klaar had staan te bespreken. Allemaal eruit, twee voor de prijs van één, hoppa!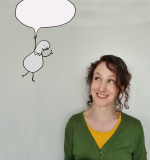 Heddwen Newton heeft intussen al 555 woorden en uitdrukkingen behandeld op hoezegjeinhetEngels.nl. Voor 2 Euro kun je haar daarvoor bedanken. Heddwen is docent en vertaler Engels.
Disclaimer: deze site is geen woordenboek. Mijn vertalingen zijn de meningen van één mens, en mijn voorbeelden zijn zelfverzonnen. Meer weten? Kijk dan bij de veelgestelde vragen.
Bron foto's: onderbroeken: flickr.com/photos/jnd90745, CC BY-SA 2.0 / papiertje: flickr.com/photos/pockethifi, CC BY 2.0, kindje: flickr.com/photos/moonjazz / nachtjurk: Andrea Piacquadio, Pexels
1Oooh, la la!