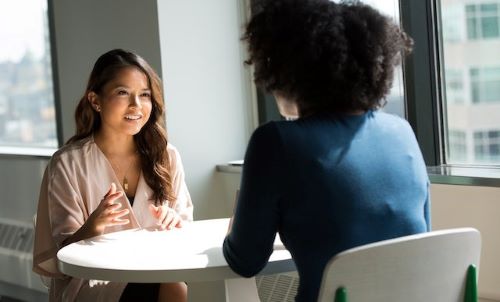 Marten van der Meulen schreef een stukje in de Lage Landen over het prachtige woord "dinges". Zijn conclusie: een multifunctioneel woord, en een prachtig voorbeeld om te laten zien hoe belangrijk context is in taalgebruik.
In het Engels zou het moeilijker zijn om zo'n stukje te schrijven, omdat bij ons iets nog opvallenders speelt bij het woordje "dinges": er zijn er enorm veel van.
Welke term een Engelstalige kiest, hangt in dit geval minder van de regio af, maar vooral van de familie en eigen keuzes. Ze maken er in het Engels een sport van om zoveel mogelijk variaties te maken.
Wil je een veilige keuze? Dan zou ik in het geval je naar een mens verwijst kiezen voor Whatshisname/ Whatshername. (Whatstheirname als je het geslacht niet weet of vindt dat het er niet toe doet) Schrijven doe je deze woorden met een hoofdletter, omdat je naar een eigennaam verwijst.
Verwijs je naar een ding, dan zou ik "whatchamacallit" kiezen als meest internationale en verstaanbare variant.
Hieronder alle soorten dinges en dingetjes die ik heb gevonden. Ik heb er alleen "UK" of "US" achter gezet als het verschil echt duidelijk is, meestal is het dat niet.
Heeft, euh, dinges je al teruggebeld?
Have you heard from

So-and-so
That (one) guy/ girl/ fella/ man/ woman etc
Thingy
Thingum/ Thingummy
Whatshisface/ Whatsherface (UK)
Whatshisname/ Whatshername
You-know-who

yet?
Kun je die dinges uit de andere kamer voor me meenemen?
Can you bring me that

doodad (US)
doohickey (US)
doojigger (US)
hootenanny (US)
ooja/ oojamaflip (niet zo bekend)
thingy
thingamabob
thingamajig/ thingamajigger
thingummy
whatchamacallit
whatchamacallum
whatever-it-is
whatsis

from the other room, please?

Als het een mechanisch of elektrisch apparaatje of gereedschap is
Alle mogelijkheden hierboven plus:

gizmo
widget
gadget

Weet jij er nog meer?
Weet je nog een woord dat Engelstaligen gebruiken als ze niet op de naam kunnen komen? Ik hoor het graag hieronder in de comments!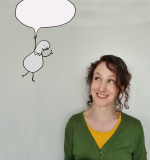 Heddwen Newton is an English teacher and a translator from Dutch into English. She has two email newsletters:
English and the Dutch is for Dutch speakers looking to improve their English, but also for near-native speakers who write, translate into, or teach English. Also interesting for people who like to compare Dutch-speaking culture to everybody else in the world.
English in Progress keeps English speakers up to date on the latest developments in the English language. Subscribers are mostly academics, English teachers, translators and writers.
Meer lezen? GA NAAR EEN WILLEKEURIG ARTIKEL
Disclaimer: deze site is geen woordenboek. Mijn vertalingen zijn de meningen van één mens, en mijn voorbeelden zijn zelfverzonnen. Meer weten? Kijk dan bij de veelgestelde vragen.
Bron foto: Christina Morillo, Pexels