Wat betekent het?
Als je iets "aan den lijve ondervindt" dan maak je het zelf, persoonlijk mee. Je hoort het dus niet van een ander. "Ik heb aan den lijve ondervonden hoe koud het op de Noordpool was." betekent dat je zelf naar de Noordpool bent geweest, en het daar koud hebt gehad.
Wat is het probleem?
Veel mensen denken dat omdat het woord "lijf" in deze uitdrukking zit, dat ze daar iets mee moeten in de vertaling. Ze kiezen dan iets van "I experienced it physically" of iets met het werkwoord "to feel". Dat is niet superfout, maar ook niet echt nodig.
Een andere vertaling die ik vaak zie is "I experienced it personally". Dat is op zich prima, maar in bepaalde contexten kan het verkeerd begrepen worden". Als je bv zegt "I experienced the effects personally" dan kan dat ook iets betekenen als "het heeft effect gehad op mijn privéleven."
Deze vertalingen zijn vooral niet nodig, want er is een betere vertaling. Zie hieronder.
Hoe vertaal je "aan den lijve ondervinden" het beste naar het Engels?
Er is een prima vertaling voor "iets aan den lijve ondervinden" namelijk "to experience something firsthand". Betekent precies hetzelfde, en er zit zelfs een beetje dezelfde beeldspraak in; in het Nederlands hebben we het over een lijf, in het Engels hebben ze het over een hand. Datzelfde fysieke aspect, dus.
Ik zie zelden een vertaling waarbij ik niet denk "waarom hebben ze niet gewoon voor de vertaling 'firsthand' gekozen?"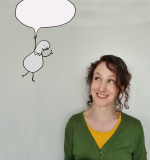 Heddwen Newton is an English teacher and a translator from Dutch into English. She has two email newsletters:
English and the Dutch is for Dutch speakers looking to improve their English, but also for near-native speakers who write, translate into, or teach English. Also interesting for people who like to compare Dutch-speaking culture to everybody else in the world.
English in Progress keeps English speakers up to date on the latest developments in the English language. Subscribers are mostly academics, English teachers, translators and writers.
Meer lezen? GA NAAR EEN WILLEKEURIG ARTIKEL
Disclaimer: deze site is geen woordenboek. Mijn vertalingen zijn de meningen van één mens, en mijn voorbeelden zijn zelfverzonnen. Meer weten? Kijk dan bij de veelgestelde vragen.