Wat betekent het?
"Hamsteren" betekent veel inkopen zodat je zeker weet dat je later nog wat hebt als er minder beschikbaar is of als de prijzen intussen omhoog zijn gegaan. Zoals een hamster zijn wangen volpropt om in zijn hol een voorraad aan te leggen, zo propt een hamsteraar zijn winkelwagen vol.
Wat is het probleem?
Hoe leuk het ook klinkt, *hamstering* is geen Engels. De beeldspraak is ook niet heel erg intuïtief, omdat veel mensen niet weten dat een hamster zijn wangen volpropt (of zelfs maar wat een hamster is, in veel landen is dat huisdier helemaal niet zo bekend). Een Engelstalige zal het denk ik niet begrijpen als je het gedrag vergelijkt met dat van een hamster.
Hoe vertaal je "hamsteren" naar het Engels?
Het woord dat door de Britse en Engelstalige media veruit het meest wordt gebruikt, is "stockpiling".
Amerikaanse media hebben het ook wel over "hoarding" en dat is zeker niet fout, maar dat slaat ook op een psychische stoornis waarbij mensen obsessief spullen opslaan, ook waardeloze spullen. Het is goed om daarbij stil te staan.
Andere termen die je goed kunt gebruiken zijn "bulk-buying" en "stocking up (on groceries)". In het geval van het paniekerige hamsteren nav het Coronavirus wordt "panic buying" ook veel gebruikt.
Update 25-01-2022: ik hoorde vandaag in een Amerikaanse podcast de term [people are buying more than usual because of a] "doomsday prepper mentality", die vond ik hier ook wel passen. Doomsday is de Dag des Oordeels, en een prepper is iemand die zich voorbereidt op zware tijden.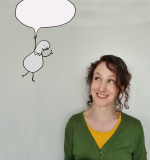 Heddwen Newton is an English teacher and a translator from Dutch into English. She has two email newsletters:
English and the Dutch is for Dutch speakers looking to improve their English, but also for near-native speakers who write, translate into, or teach English. Also interesting for people who like to compare Dutch-speaking culture to everybody else in the world.
English in Progress keeps English speakers up to date on the latest developments in the English language. Subscribers are mostly academics, English teachers, translators and writers.
Meer lezen? GA NAAR EEN WILLEKEURIG ARTIKEL
Disclaimer: deze site is geen woordenboek. Mijn vertalingen zijn de meningen van één mens, en mijn voorbeelden zijn zelfverzonnen. Meer weten? Kijk dan bij de veelgestelde vragen.