Automatiseren in de context van onderwijs
In het onderwijs, vooral op basisscholen, spreken we van "automitiseren" als we bedoelen dat kennis automatisch wordt, dus bijvoorbeeld dat je het antwoord op de vraag "wat is 3×5" automatisch kunt opnoemen, zonder na te denken.
Hoe vertaal je "automatiseren" in onderwijscontext?
In Engelstalige landen wordt niet over "automatiseren" gesproken in deze context. In plaats daarvan hebben ze het over "mastery" (= de stof beheersen) of "consolidation" (= de stof 'vastzetten').
Automatiseringsoefeningen worden dan dus "consolidation activities" of "mastery activities". Als je zo'n term googlet in de context van 'times tables' dan krijg je bijvoorbeeld zoiets.
Als je het echt heel specifiek wilt hebben over dat automatische, dus dat kinderen zonder nadenken een antwoord op een vraag kunnen geven, dan kun je in het Engels spreken van "instant recall". Dus dan zou je kunnen spreken van "activities to develop instant recall"
Automatiseren in de context van een bedrijf
Als je iets automatiseert, dan laat je het automatisch doen, bijvoorbeeld door machines of door een computerprogramma. "Automatiseren" en "automatisering" wordt in het Nederlands vaak ook als synoniem gebruikt van "digitaliseren", dus dat je computers gaat gebruiken voor dat wat mensen ooit deden.
De vertaling in bedrijfscontext
*Automise* en *automisation* klikt prima in het Engels, en je zult deze woorden ook op Google tegenkomen (omdat heel veel mensen deze taalfout maken) maar het juiste Engels is "to automate" en "automation".
Dit slaat in het Engels overigens echt alleen op het automatisch laten lopen van een proces mbv machines, en is een minder vaak gebruikte term dan het Nederlandse automatiseren. In het Engels gebruiken ze voor het algemene process van meer gebruik van computers liever iets met het woord "technology"; "the increased use of technology", zoiets.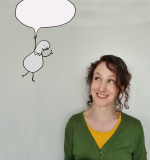 Heddwen Newton is an English teacher and a translator from Dutch into English. She has two email newsletters:
English and the Dutch is for Dutch speakers looking to improve their English, but also for near-native speakers who write, translate into, or teach English. Also interesting for people who like to compare Dutch-speaking culture to everybody else in the world.
English in Progress keeps English speakers up to date on the latest developments in the English language. Subscribers are mostly academics, English teachers, translators and writers.
Meer lezen? GA NAAR EEN WILLEKEURIG ARTIKEL
Disclaimer: deze site is geen woordenboek. Mijn vertalingen zijn de meningen van één mens, en mijn voorbeelden zijn zelfverzonnen. Meer weten? Kijk dan bij de veelgestelde vragen.