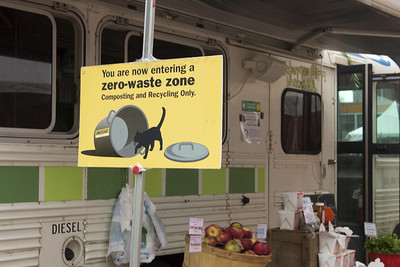 Als winkelwaar zonder verpakking verkocht wordt, en de klant dus zelf een bakje of bus mee moet nemen, dan heeft die winkel een "verpakkingsvrij concept". Maar hoe vertaal je dat naar het Engels?
Het experiment van een Albert Heijn XL in Rotterdam om zo'n 70 producten verpakkingsvrij aan te bieden heeft ook wat internationale vakpers bereikt. Ik vond het daarbij interessant om te zien dat vaak de letterlijke vertaling "packaging free" gekozen werd. Dat is wel prima Engels, maar niet de gebruikelijkste term.
De gebruikelijke term is in het Engels "zero waste". Over het algemeen wordt gesproken over een "zero-waste shop" en die heeft dan "packaging-free products". ("Plastic-free" hebben we ook nog, maar dan kan het dus nog wel in karton, glas of metaal verpakt zitten.)
Interessant weetje: de eerste verpakkingsvrije winkel opende in 2007 in Londen zijn deuren en heette "unpackaged", (een woordgrapje op "unpacked").
Spotlight Saturday
Elke zaterdag is het op deze site Spotlight Saturday. Ik bespreek dan een woord of uitdrukking uit de actualiteit. Zie je een Nederlandse term voorbijkomen in het nieuws dat goed op deze site zou passen? Laat het me weten op mijn contactpagina!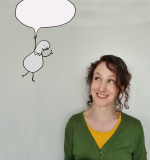 Heddwen Newton is an English teacher and a translator from Dutch into English. She has two email newsletters:
English and the Dutch is for Dutch speakers looking to improve their English, but also for near-native speakers who write, translate into, or teach English. Also interesting for people who like to compare Dutch-speaking culture to everybody else in the world.
English in Progress keeps English speakers up to date on the latest developments in the English language. Subscribers are mostly academics, English teachers, translators and writers.
Meer lezen? GA NAAR EEN WILLEKEURIG ARTIKEL
Disclaimer: deze site is geen woordenboek. Mijn vertalingen zijn de meningen van één mens, en mijn voorbeelden zijn zelfverzonnen. Meer weten? Kijk dan bij de veelgestelde vragen.
Bron foto: flickr.com/photos/dinnerseries, CC BY 2.0