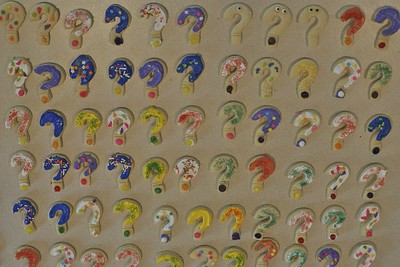 Wat betekent het?
Als iets "paraat" is, dan is het klaar om meteen in actie te komen. Een legereenheid kan bijvoorbeeld paraat staan.
In het Nederlands hebben we het over "parate kennis" en vanuit die betekenis is het denk ik gegroeid dat we de term "iets niet paraat hebben" vaak gebruiken om te zeggen dat je iets niet weet.
"Oh, dat heb ik even niet meer paraat" zeg je dan
of
"Het is begrijpelijk dat je dat niet zomaar paraat hebt, hoor."
Het is een fijne uitdrukking, want je hoeft niet te zeggen dat je iets niet weet. In plaats daarvan zeg je iets als "Ik weet natuurlijk precies waar je het over hebt, ik heb verstand van mijn vak. Alleen dat ene feitje dat je nu noemt, ligt wat dieper in mijn geheugen en ik kan er nu even niet opkomen." (Als je heel slim bent ga je daarna snel even naar de WC zodat je op je smartphone kunt googlen waar de ander het in hemelsnaam over heeft.)
Hoe vertaal je "iets niet paraat hebben" het beste naar het Engels?
De cijfers heb ik niet paraat.
I don't have the figures handy.
I don't have the figures at hand.
(= ik heb ze niet bij me)

I can't tell you the figures off the top of my head, I'd have to look them up.
I'll have to check those numbers and get back to you.
I'll have to get back to you on the precise numbers.
Ik heb dat antwoord even niet paraat.
I can't answer that question off the top of my head.
I can't remember offhand.
I don't have an answer for you right now, I'd have to check and get back to you.
That's not part of my ready knowledge. (klinkt niet native, maar is toch een optie, vind ik)
Welke vertalingen vind ik niet zo goed?
Ik zie ook de vertaling "I don't have the figures at my fingertips". Dat betekent "binnen handbereik" maar dan op een overdreven of verkoperige toon "with this app you'll have all the information at your fingertips!" In de context van iets paraat hebben vind ik het niet passen, dan vind ik het simpele "at hand" veel beter.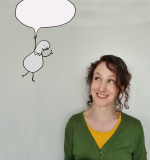 Heddwen Newton is vertaler en docent Engels. Naast hoezegjeinhetEngels.nl werkt ze sinds oktober 2022 aan "English in Progress", de Engelstalige versie van "Taalpost". Die bestond namelijk nog niet!
Disclaimer: deze site is geen woordenboek. Mijn vertalingen zijn de meningen van één mens, en mijn voorbeelden zijn zelfverzonnen. Meer weten? Kijk dan bij de veelgestelde vragen.