Toen ik naar mijn wekelijkse Podcast More or Less luisterde (erg aan te raden als je van statistiek, factchecking én Britse humor houdt) kwam er een stukje audio voorbij waarvan ik dacht: díe is goed voor mijn volgende Sunday Funday.
En hoera, hij blijkt ook op YouTube als video te staan.
Heb je ooit gedacht dat het oude Britse meetsysteem, met feet, yards en miles enzo, minder handig is dan ons metrische systeem? Matt Parker legt uit dat het eigenlijk allemaal best logisch is.
Toen ik dit stukje de eerste keer hoorde, dacht ik dat hij er toch echt een paar idiote meeteenheiden zelf bijverzonnen had, maar nee. Het blijkt echt allemaal zo samen te hangen. Hier is nog een plaatje om het te "verduidelijken":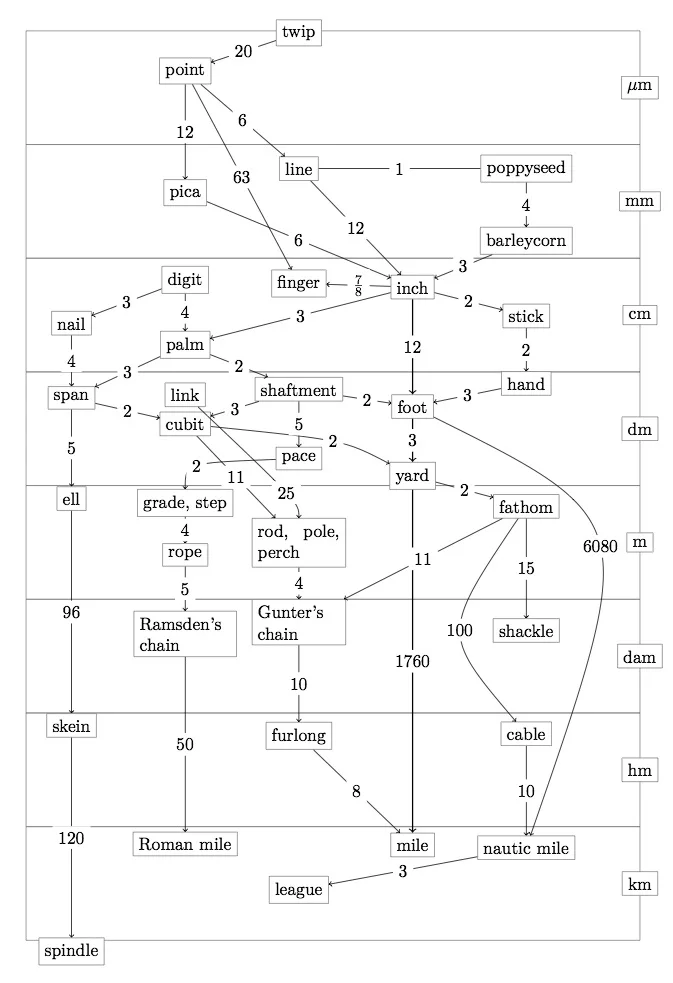 Maar even serieus
Voor de duidelijkheid: dit was vroeger zo. De UK is alweer een paar decennia over op ons metrische systeem, wat tot de rare situatie leidt dat de jongere generatie in meters en kilogram denkt, en de oudere generatie in yards en pounds. Dit leidt echter tot minder problemen dan je zou verwachten, iedereen is eraan gewend.
De echte raro's zijn de Amerikanen, die vrijwel als enige niet over zijn op het metrische systeem.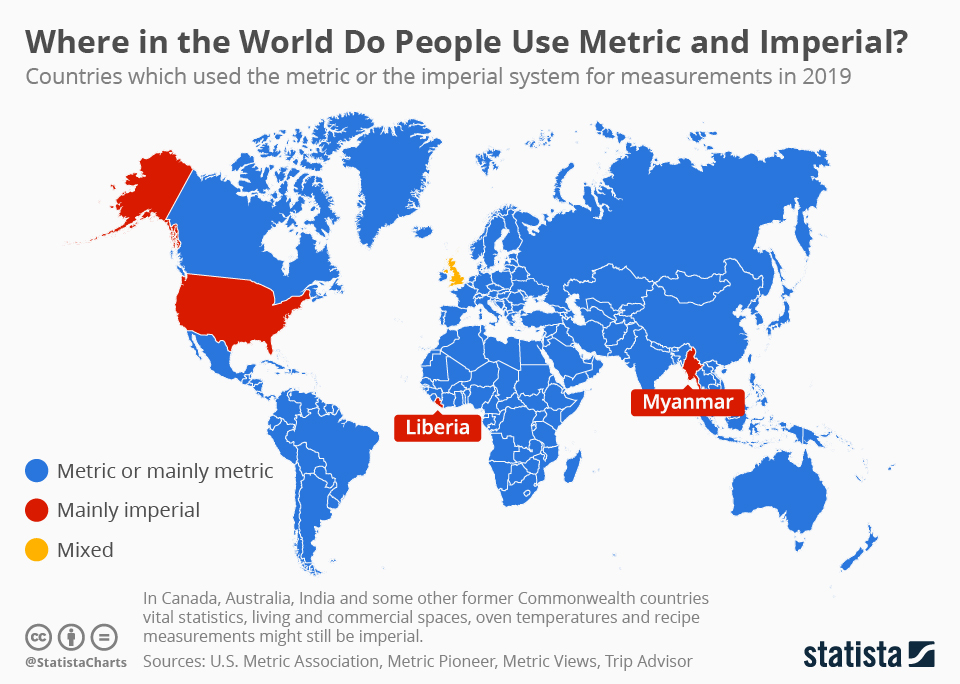 Sunday Funday
Deze site, hoezegjeinhetEngels.nl, bespreekt Nederlandse woorden die moeilijk naar het Engels te vertalen zijn, zoals hoeveelste en zweverig. Maar zondag is het tijd voor ontspanning en dan zet ik een iets leuks op mijn blog dat met taal of cultuur te maken heeft. Want dat is leuk! 😉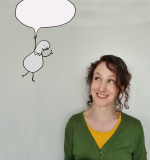 Heddwen Newton is an English teacher and a translator from Dutch into English. She has two email newsletters:
English and the Dutch is for Dutch speakers looking to improve their English, but also for near-native speakers who write, translate into, or teach English. Also interesting for people who like to compare Dutch-speaking culture to everybody else in the world.
English in Progress keeps English speakers up to date on the latest developments in the English language. Subscribers are mostly academics, English teachers, translators and writers.
Meer lezen? GA NAAR EEN WILLEKEURIG ARTIKEL