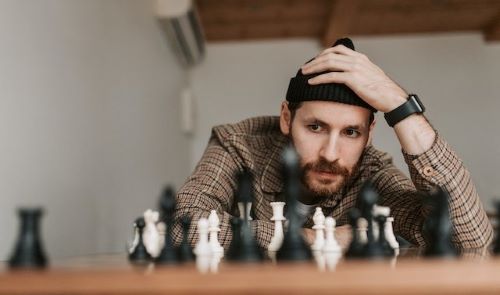 "Denksport" is weer zo'n woord waarvan je zou denken dat het niet lastig naar het Engels te vertalen is, maar dat valt tegen.
Betekenis 1: schaken enzo
In de klassieke betekenis is "denksport" een sportsoort (iets dat volgens regels wordt gespeeld in competities) die niet lichamelijk is maar geestelijk, zoals bridge, dammen, Magic en schaken.
Volgens Wikipedia heet dit in het Engels "mind sport" maar die term heb ik echt nog nooit gehoord. Schaken etc. noem je naar mijn mening in het Engels een "competitive board game".
Als het geen bordspel is maar een kaartspel, zoals Magic, dan wordt het "competitive card game".
("Cardgame" en "boardgame" mogen ook aan elkaar, dat maakt niet zoveel uit)
Betekenis 2: kruiswoordraadsels enzo
Volgens mij gebruiken Nederlanders de term "denksport" veel vaker als ze het hebben over puzzels in een boekje. Kruiswoordraadsels, Sudoku, woordzoekers enz.
De reden dat we hiervoor het woord "denksport" gebruiken is omdat dat de naam is van hele bekende boeken met puzzels die in elke supermarkt te koop liggen.
In deze betekenis heb ik geen goede vertaling voor "denksport". Zo'n boekje heet in het Engels een "puzzle book". Maar een "puzzle" kan óók bijvoorbeeld speelgoed of een legpuzzel zijn. Hieronder mijn ingevingen.
Nederlands
Engels
Mijn moeder houdt van denksport.
My mother likes crossword puzzles, Sudoku, word search, and stuff like that.

My mother likes crossword puzzles, Sudoku, word search, etc.

My mother likes puzzle books with crosswords and stuff.

My mother likes solving pen-and-paper puzzles.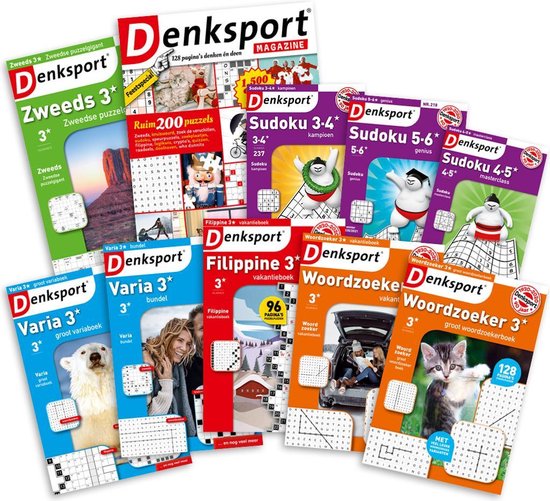 Heb je een moeilijk te vertalen woord?
Is er een woord of uitdrukking waarvoor je geen goede Engelse vertaling kunt vinden? Laat het me weten op mijn contactpagina, en ik probeer zo snel mogelijk te reageren.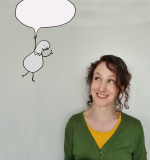 Heddwen Newton is an English teacher and a translator from Dutch into English. She has two email newsletters:
English and the Dutch is for Dutch speakers looking to improve their English, but also for near-native speakers who write, translate into, or teach English. Also interesting for people who like to compare Dutch-speaking culture to everybody else in the world.
English in Progress keeps English speakers up to date on the latest developments in the English language. Subscribers are mostly academics, English teachers, translators and writers.
Meer lezen? GA NAAR EEN WILLEKEURIG ARTIKEL
Disclaimer: deze site is geen woordenboek. Mijn vertalingen zijn de meningen van één mens, en mijn voorbeelden zijn zelfverzonnen. Meer weten? Kijk dan bij de veelgestelde vragen.
Bron foto: Vlada Karpovich, Pexels