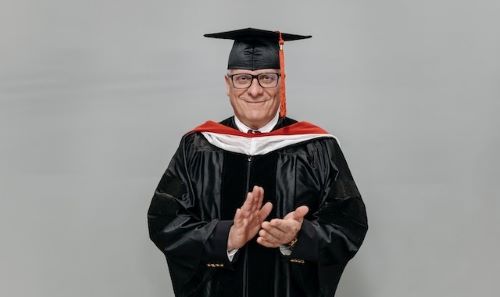 Als iemand zegt "hee, dat heb je goed gedaan, applaus voor jezelf!" (of "applausje voor jezelf") dan betekent dat dat diegene vindt dat je trots op jezelf mag zijn. In het Engels kun je echter slechts in één situatie "give yourselves a round of applause" zeggen, in andere contexten klinkt het heel raar.
Het applausje voor jezelf bestaat in het Engels alleen in de context van een publiek dat sowieso al regelmatig aan het applaudisseren was. Een komiek op het podium die zijn publiek complimenteert voor het goede meelachen, bijvoorbeeld. Alleen dan kun je zeggen "Give yourselves a round of applause!"
Nederlanders gebruiken de term echter ook als algemene uitdrukking, bijvoorbeeld in een email naar teamleden. In dit geval kun je niet de letterlijke vertaling gebruiken, dat klinkt raar. In plaats daarvan zeg je "you can pat yourself on the back (for that)" of het wat simpelere "you can congratulate yourself (for that)".
(Spreek je meerdere mensen toe, dan wordt het "yourselves".)
Applausje voor jezelf, jongens, het project is af!
We can pat ourselves on the back, guys, the project is finished! (als je zelf ook meedeed)

You can pat yourselves on the back, guys, the project is finished! (als je zelf niet meedeed)

Great job / Nice job / Stellar job / Well done / Bravo, guys, the project is finished!
Wat heb je dat goed gedaan, zeg. Applaus voor jezelf!
What a great job. You can pat yourself on the back for that.

What a great job. Bravo!

What a great job. You should be proud of yourself.
(Spreker op een podium:)
Jullie hebben het voor elkaar gekregen! Applaus voor jezelf!
You did it! Give yourselves a round of applause! (let op: eigenlijk alleen in een situatie met publiek in een zaal)
Welke vertalingen vind ik niet zo goed?
Sommige vertalers denken abusievelijk dat "applaus voor jezelf" om pochen gaat; dus dat je jezelf heel goed vindt terwijl je eigenlijk niet zo goed bent. Deze vertalers kiezen dan een vertaling als *blow your own trumpet*.
Maar die vertaling klopt niet; "applaus voor jezelf" wordt (naar mijn mening) in het Nederlands altijd op een positieve manier gebruikt. Je mag écht trots op jezelf zijn, dat wat je hebt gedaan is écht goed.
(Het kan natuurlijk wel sarcastisch gebruikt worden, maar dan gaat het niet om over jezelf opscheppen.)
Help je mee dit artikel te verbeteren?
Ik ben ook maar een mens, en soms heb ik iets mis. Weet jij een vertaling die ik nog niet had verzonnen, of heb je iets anders over dit artikel aan te merken? Ik hoor het heel graag! Laat het me hieronder weten, of stuur een mail naar info (a) hoezegjeinhetEngels.nl. Ik pas zo nodig mijn artikel aan, zodat bezoekers aan mijn site altijd de best mogelijke informatie krijgen!
Dit artikel uit januari 2021 heb ik in februari 2023 helemaal veranderd. Ik schreef het toentertijd met slechts één context in het achterhoofd, maar toen ik er nu weer naar keek, besefte ik dat je "applaus voor jezelf" op veel meer manieren kunt gebruiken.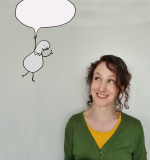 Heddwen Newton is an English teacher and a translator from Dutch into English. She has two email newsletters:
English and the Dutch is for Dutch speakers looking to improve their English, but also for near-native speakers who write, translate into, or teach English. Also interesting for people who like to compare Dutch-speaking culture to everybody else in the world.
English in Progress keeps English speakers up to date on the latest developments in the English language. Subscribers are mostly academics, English teachers, translators and writers.
Meer lezen? GA NAAR EEN WILLEKEURIG ARTIKEL
Disclaimer: deze site is geen woordenboek. Mijn vertalingen zijn de meningen van één mens, en mijn voorbeelden zijn zelfverzonnen. Meer weten? Kijk dan bij de veelgestelde vragen.
Bron foto: Pavel Danilyuk, Pexels