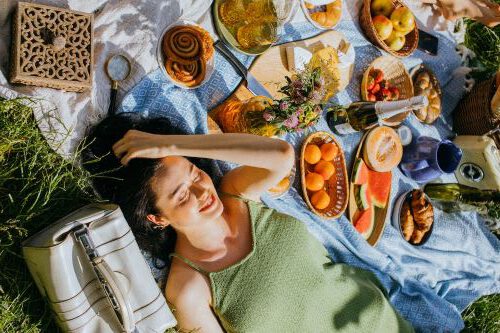 "Uitbuiken" kwam laatst in de Amerikaanse podcast over de Engelse taal "A Way with Words" voorbij als voorbeeld van een term waar ze in het Engels geen woord voor hebben. Op de pagina die bij de uitzending hoort staat:
The Dutch word "uitbuiken" means "to sit back and relax after dinner," connoting the idea of comfortably pushing away from the table and perhaps loosening one's belt.
Hij staat inderdaad op diverse lijstjes online met "onvertaalbare Nederlandse woorden", zoals deze, deze, en deze.
Echter, anders dan bij een woord als "gezellig" of "uitwaaien", is "uitbuiken" niet heel moeilijk aan een Engelstalige uit te leggen.
"to (sit back and) relax after a big meal"
"to let the food settle in your stomach" (deze is niet zo appetijtelijk)
of het simpele
"to digest" (= je voedsel verteren) "I'm just going to sit here and digest for a bit" is een beetje een grapje, maar zeker wel iets dat je een Engelstalige zou kunnen horen zeggen
Andere Engelse zinnen en uitdrukkingen die in de buurt komen zijn "to have a food baby", dat je buik zo dik is van het vele eten dat het lijkt alsof je zwanger bent. Of "to feel sluggish from eating too much" (sluggish = loom, futloos), of "to sleep off your meal" (dan ga je letterlijk een dutje doen).
Heb je één woord nodig dan zit je vaak ook wel goed met "to relax".
Online woordenboeken zijn weer leuk (not)
Ik klaag op deze site vaak over online woordenboeken, en dit is weer een leuk gevalletje waar het vaak misgaat. Online woordenboeken halen hun vertalingen van vertaalde teksten online, en dat zijn vaak technische documenten. Daarom staat er voor "uitbuiken" vaak "expand" of "bulge". Dat komt omdat "uitbuiken" ook technisch jargon is voor leidingen die zwellen (geen goed nieuws). En dan krijg je dus weer dit: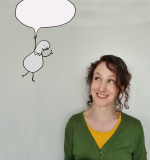 Heddwen Newton is an English teacher and a translator from Dutch into English. She has two email newsletters:
English and the Dutch is for Dutch speakers looking to improve their English, but also for near-native speakers who write, translate into, or teach English. Also interesting for people who like to compare Dutch-speaking culture to everybody else in the world.
English in Progress keeps English speakers up to date on the latest developments in the English language. Subscribers are mostly academics, English teachers, translators and writers.
Meer lezen? GA NAAR EEN WILLEKEURIG ARTIKEL
Disclaimer: deze site is geen woordenboek. Mijn vertalingen zijn de meningen van één mens, en mijn voorbeelden zijn zelfverzonnen. Meer weten? Kijk dan bij de veelgestelde vragen.
Bron foto: KoolShooters, Pexels (ik heb hem een kwartslag gedraaid, vandaar dat rare perspectief)