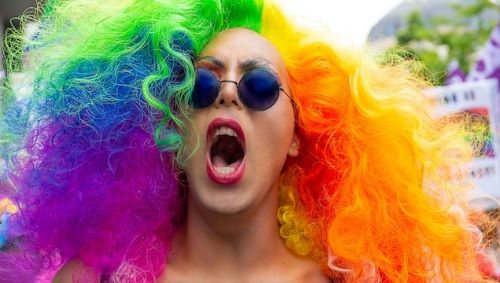 "Kleur bekennen" is zo'n uitdrukking die in het Nederlands niet helemaal eenduidig gebruikt wordt, waardoor de vertaling naar het Engels ook lastig is. Hieronder de betekenissen die de term in het Nederlands kan hebben, en de bijbehorende mogelijke Engelse vertalingen.
Betekenis 1: (politieke) mening publiek maken
Dit thema speelt al een tijdje in de maatschappij en onze vereniging moet nu kleur bekennen.
This subject has been a societal issue for a while, and it is time for our club to take sides.

(…) to state our position in clear terms.

(…) to commit to a position.

(…) to nail our colours to the mast. (=je maakt je positie bekend, én bent bereid er tot de laatste snik voor te vechten)

(…) to show our true colours. (=onze ware aard te laten zien)
Als je de politiek in wil, moet je wel bereid zijn kleur te bekennen.
If you want to work in politics, you have to have courage in your convictions.

(…) you have to be willing to take sides.

(…) you have to be willing to state your position in clear terms.
Betekenis 2: een geheim (standpunt) prijsgeven
Ik heb het jarenlang geheim gehouden, maar nu moet ik kleur bekennen.
I've kept it secret for years, but now I have to come clean.

(…) now I have to admit the truth.

(…) now I have to confess the truth.

(…) now I have to lay my cards on the table.

(…) now I have to show my hand.
Betekenis 3: je ware identiteit laten zien
Vanbinnen ben je een feestbeest, en vanavond is het tijd om kleur te bekennen!
You're a party animal on the inside, and tonight is the night to show your true colours!

(…) to show them what you are made of!
Betekenis 4: gebruik als grapje want het verhaal gaat over kleur
Ik heb bijna het gevoel dat "kleur bekennen" vaker wordt gebruikt als grapje dan in de "echte" betekenis. In dat geval heb je als vertaler een Engels idioom nodig dat over kleur gaat, en dat zo goed mogelijk in de context past. Hieronder een paar opties. Ik heb ze niet dikgedrukt omdat het geen echte vertalingen zijn.
Het is tijd om kleur te bekennen: welke haarkleur kies jij deze zomer?
It's time to show your true colours…

Time to lend colour to your life …

Colour yourself happy and …

You'll pass with flying colours if you…

Let op met uitdrukkingen met "colours"
Vertalers kiezen vaak als vertaling een Engelse uitdrukking waar ook qua letterlijke betekenis iets vergelijkbaars aan is, en in dit geval zijn er voor "kleur bekennen" twee Engelse uitdrukkingen die in de buurt komen en ook met kleur te maken hebben: "nail one's colours to the mast" en "show one's true colours".
"To nail one's colours to the mast" (ook wel "to pin") is in dit geval een goede vertaling, al kleeft er wel een extra betekenis aan vast: schepen gaven zichzelf vroeger over door de vlag te strijken. Nagelde ze hun vlag aan de mast vast, dan betekende dat dat ze bereid waren te vechten tot de laatste snik. Die laatste snik, die zit niet in het Nederlandse "kleur bekennen". Ook ben ik een beetje bang dat niet-native Engelsen deze uitdrukking niet zullen kennen of begrijpen.
"To show one's true colours" betekent "je ware aard laten zien" en is vaak negatief in betekenis. "I thought I loved her, but then she showed her true colours and now I know how manipulative she is." Soms een bruikbare vertaling, maar vaak ook niet.
(Overigens, als je Amerikaans Engels gebruikt, schrijf je "colors". Maar dat wist je waarschijnlijk al!)
Eigenlijk heeft het met kaarten te maken
"Kleur bekennen" komt eigenlijk van het spelen met kaarten, het gaat erom dat je in een kaartspel gedwongen wordt te laten zien welke kleur kaarten je in je hand hebt, Qua historische betekenis zijn de vertalingen "to show your hand" en "to lay your cards on the table" eigenlijk het mooist, want die hebben dezelfde betekenis: laten zien welke kaarten je in je hand hebt. Maar voor het huidige gebruik van "kleur bekennen" zijn ze niet altijd de juiste keuze. Toch leuk om te weten!
Bedankt aan de vragensteller!
Deze vraag is gesteld via Ko-Fi, door een vragensteller die ook nog eens een kopje koffie voor me heeft betaald. Kijk, dat zien we natuurlijk graag 😉 Maar voor de arme sloebers onder ons: vragen stellen kan ook gewoon via het contactformulier!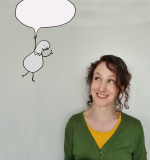 Heddwen Newton is an English teacher and a translator from Dutch into English. She has two email newsletters:
English and the Dutch is for Dutch speakers looking to improve their English, but also for near-native speakers who write, translate into, or teach English. Also interesting for people who like to compare Dutch-speaking culture to everybody else in the world.
English in Progress keeps English speakers up to date on the latest developments in the English language. Subscribers are mostly academics, English teachers, translators and writers.
Meer lezen? GA NAAR EEN WILLEKEURIG ARTIKEL
Disclaimer: deze site is geen woordenboek. Mijn vertalingen zijn de meningen van één mens, en mijn voorbeelden zijn zelfverzonnen. Meer weten? Kijk dan bij de veelgestelde vragen.
Bron foto: FransA, Pexels