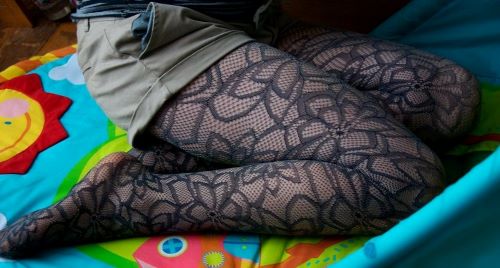 In het rijtje "woorden die Engels klinken, maar het niet zijn", mag "panty" niet ontbreken. We hebben het woord uit het Engels overgenomen, maar hebben daarbij een stukje afgeknipt. Daarmee hebben we een situatie gecreëerd waar een Nederlandstalige aardig mee de mist in kan gaan.
In het Amerikaans Engels heet een panty namelijk "pantyhose". "Panties" betekent "damesonderbroek" of "slipje", waardoor dit geen handige fout is om te maken in het Engels.
Die "hose" (uitspraak: "hooz") is een heel oud woord voor "broek" (als je Duits spreekt had je dat al herkend), en "panties" is dus hoe Amerikanen sinds 1908 een damesonderbroek noemen. Je had eerst alleen lange kousen met jarretels, en ze bedachten in de jaren '50 pas dat je die lange nylon kousen ook aan een onderbroek vast kon naaien waardoor je ze als een soort broek aan kon trekken. Vandaar dus "onderbroek-broek".
Het Brits Engels kent intussen alleen het woord "tights". Voor niet-Amerikanen zijn dit allerlei soorten panty's, van allerlei diktes. Voor Amerikanen zijn "tights" alleen de dikkere variant, dus wat wij een maillot zouden noemen. Wil je in het Brits Engels duidelijk maken dat je het over van die dunne, doorzichtige panty's hebt, dan zeg je "sheer tights". (Sheer = heel dun).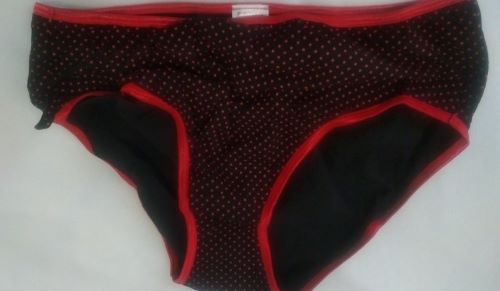 Engelstaligen zeggen "panties" altijd in het meervoud, net als "pants" en "trousers". Ik heb dit woord ook besproken in mijn artikel over het Nederlandse woord "slip".
Maar dat meervoud betekent niet dat een Engelstalige de link niet zal leggen tussen "panty" en "panties". Het enkelvoud zie je bijvoorbeeld in het woord "panty liner" (= inlegkruisje).
Pantyhose = meervoud
"Pantyhose" is altijd meervoud, net als "tights", "trousers", "pants", scissors", "glasses" etc. Het is, voor zover ik kan vinden, het enige woord in deze vorm die niet op "s" eindigt. (En op het hele weide internet heb ik niemand kunnen vinden die dit ook opmerkt – vreemd!)
Een gemiddelde Engelstalige zal dit niet kunnen uitleggen, maar het toch intuïtief goed doen
"Can you pass me my pantyhose? They're in my dresser."
Dwaze False Friend Dagen
September 2022 is voor mij het moment om alle valse vrienden die ik nog klaar had staan te bespreken. Allemaal eruit, twee voor de prijs van één, hoppa!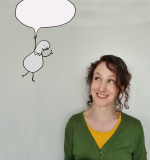 Heddwen Newton is an English teacher and a translator from Dutch into English. She thinks about languages way too much, for example about how strange it is that these little blurb things are written in the third person.

Heddwen has two passports, two children, two smartphones, two arms, two legs, and two email newsletters.

Reader feedback for the newsletter English and the Dutch, which examines all the ways Dutch speakers interact with the English language.
"It's funny, it's informative, I truly love it! Keep it up :)"
"It is amusing and funny but also educational. Bonus: it's about real life situations."
"Weer wat leuke dingen geleerd en erg gelachen om het filmpje!"
Reader feedback about the other newsletter, English in Progress, which is about how the English language is evolving and how it is spoken around the world:
"Wonderful work! I thoroughly enjoy these newsletters, and use some of the info while teaching English to my students."
"Love the variety, and the friendly informal tone!"
Also, academic Lynne Murphy, author of The Prodigal Tongue, about the differences between American and British English, recommended my newsletter in her newsletter. I was chuffed (BrE) and stoked (AmE)!
Meer lezen? GA NAAR EEN WILLEKEURIG ARTIKEL
Disclaimer: deze site is geen woordenboek. Mijn vertalingen zijn de meningen van één mens, en mijn voorbeelden zijn zelfverzonnen. Meer weten? Kijk dan bij de veelgestelde vragen.
Bron foto: panty: flickr.com/photos/oneras (cropped), CC BY-SA 2.0, onderbroek: flickr.com/photos/pamspanties, CC BY 2.0