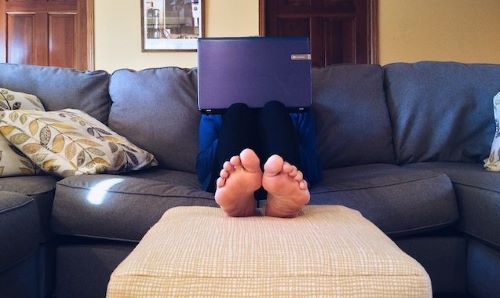 In Nederland geldt sinds januari 2022 een thuiswerkvergoeding van 2 euro per dag, maar hoe leg je dat aan je Engelstalige collega's uit? Het Engels heeft nog niet echt één standaardterm, omdat het zo'n nieuw fenomeen is, ook. Ik bespreek hieronder een aantal opties.
De Nederlandse overheid heeft op haar Engelstalige site gekozen voor "reimbursement for employees working from home". Een hele mond vol, wel duidelijk.
In Amerika lijkt de term "remote work stipend" of "stipends" (stipend = periodieke betaling) het gangbaarst te zijn geworden, maar deze term raad ik niet aan omdat "stipend" ook kan verwijzen naar het salaris van een hoogleraar of priester, of naar een soort studentenvergoeding. Het is ook gewoon een raar woord dat niet makkelijk door niet-native speakers begrepen zal worden. Daarom liever "remote work allowance" als je Amerikaans Engels gebruikt (allowance = in dit geval, periodiek bedrag voor onkosten).
Britten zeggen wat liever "work from home" in plaats van "remote work", dus dan krijg je "working from home allowance". Klinkt een beetje raar, vind ik zelf, maar is wel de term die ik het meest zie.
Kijk ook even naar mijn artikel over "thuiswerken". Ik heb hem net nog bijgewerkt 🙂
Werk jij in een Engelstalig land?
Dan hoor ik graag jouw mening over dit artikel. Ik werk voor mezelf en moet het voor dit soort artikeltjes met internetresearch doen, dus als iemand vanuit het veld input kan geven: graag! Zet hieronder je comment, je hoeft niet eens een emailadres op te geven!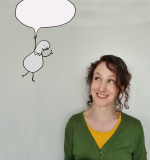 Heddwen Newton heeft intussen al 555 woorden en uitdrukkingen behandeld op hoezegjeinhetEngels.nl. Voor 2 Euro kun je haar daarvoor bedanken. Heddwen is docent en vertaler Engels.
Disclaimer: deze site is geen woordenboek. Mijn vertalingen zijn de meningen van één mens, en mijn voorbeelden zijn zelfverzonnen. Meer weten? Kijk dan bij de veelgestelde vragen.
Bron foto: Pixabay