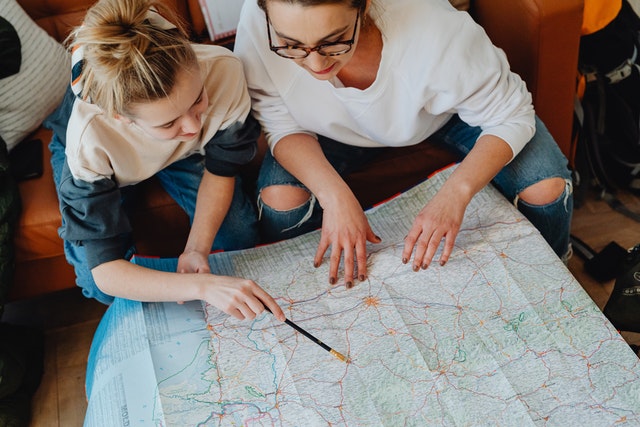 Als je op vakantie gaat dit jaar dan heb je nu misschien "voorpret", maar hoe zeg je dat eigenlijk in het Engels?
Er is geen directe vertaling naar het Engels, maar we hebben wel een woord dat ongeveer hetzelfde uitdrukt, namelijk "anticipation". Dat betekent "verwachting", en kan in het Engels positief gebruikt worden "she was excited, full of anticipation for her big date with her dream man" maar ook negatief "the anticipation waiting for my exam results is killing me."
Een uitdrukking die ongeveer hetzelfde uitdrukt is"getting there is half the fun". Dat "getting there" hoeft niet letterlijk op een reis ergens naartoe te slaan, het kan ook overgankelijk bedoeld worden. Bijvoorbeeld een muziekuitvoering oefenen. "The performance was nice, but getting there was half the fun!" zou je dan naderhand kunnen zeggen.
Je kunt het idioom ook wat aanpassen en iets zeggen als "planning is half the fun" of "anticipation is half the fun".
Wil je "voorpret" aan een buitenlander uitleggen, dan kun je "pleasurable anticipation" zeggen, of "anticipatory fun" maar dat is geen normaal Engels taalgebruik.
Maar wat we in het Engels ook vaak zeggen is gewoon iets van "excited", "fun" of "looking forward to".
Ik heb al dagen lang voorpret.
I've been spending days looking forward to this.
I've been excited about this for days.
Ik ga over twee maanden op vakantie en ben nu op internet alles aan het plannen. Voorpret, heerlijk!
I'm going on holiday in two months and am having lots of fun planning everything on internet. I love it!
Heb je een moeilijk te vertalen woord?
Is er een woord of uitdrukking waarvan je altijd denkt "hoe zeg ik dat nou in het Engels?" Laat het me dan weten! Dat kan gewoon hieronder in de comments of op mijn contactpagina.
Tips&Tricks Tuesday is zelf ook even op vakantie. Vanaf september weer!
Heddwen Newton is docent en vertaler Engels.
Disclaimer: deze site is geen woordenboek. Mijn vertalingen zijn de meningen van één mens, en mijn voorbeelden zijn zelfverzonnen. Meer weten? Kijk dan bij de veelgestelde vragen.
Bron foto: Karolina Grabowska, Pexels