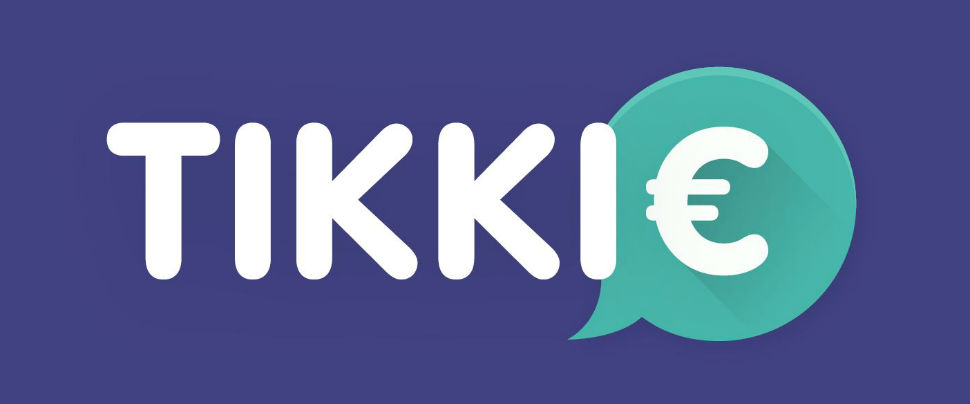 Wat is een "tikkie"?
"Tikkie" is een app van de bank ABN AMRO die in Nederland heel populair is om kleine bedragen naar elkaar over te maken. "Een tikkie" verwijst naar het bericht waarmee je iemand vraagt om geld terug te betalen. Diegene kan dat dan heel makkelijk doen via de online bankieren app op hun smartphone, met een paar tikken (jawel) is het geregeld.
"Ik heb geen contant geld bij me en er is hier nergens een pinautomaat. Kan ik wat van jou lenen en dat je me dan een Tikkie stuurt?"
"Het was gezellig gisteravond! Ik heb het totaal uitgerekend en per persoon wordt het EUR 18,-. Ik stuur jullie wel even een Tikkie."
Tikkie is binnen no time een echt begrip geworden in Nederland, en gecombineerd met het beeld dat Nederlanders nogal gierig zijn, kan dat tot behoorlijk grappige social media berichten leiden.
Hoe vertaal je "tikkie" het beste naar het Engels?
Buitenlanders die in Nederland wonen kennen Tikkie waarschijnlijk al, dus als je met hen spreekt kun je gewoon het woord "Tikkie" gebruiken. "I'll send you a Tikkie!" Als je dat té raar vindt klinken, dan kun je iets doen als "I'll send you a message via the payment platform Tikkie so you can pay me back."
Mensen uit andere landen zullen geen idee hebben waar je het over hebt als je zegt "I'll send you a Tikkie" (ze zullen je ook niet terug kunnen betalen, want Tikkie werkt met iDEAL en dat bestaat alleen in Nederland, Duitsland en België. Je moet ook een Nederlands, Duits of Belgisch telefoonnummer hebben om de app überhaupt te kunnen installeren).
De Amerikaanse dienst Venmo is vergelijkbaar met Tikkie, en is intussen zo populair dat die term ook in films en series opduikt.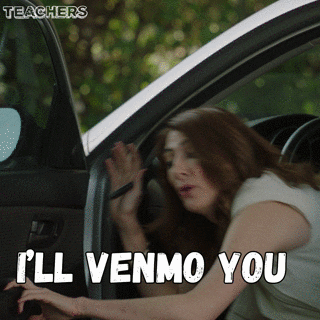 Daardoor kennen ook andere Engelstaligen de term. Let op, zowel de grammatica als het gebruik zijn anders als bij "Tikkie". Ten eerste is "to Venmo" een werkwoord geworden, ten tweede is in het Nederlands degene die geld wil krijgen degene die een Tikkie stuurt, in Amerika is degene die geld terug wil betalen degene die "Venmo-t".
"How much do I owe him? Twelve dollars? Okay, I'll have him send me a Tikkie. That's like Venmo."
De andere dienst die vergelijkbaar is en wereldwijd bekend is Paypal. Dit woord kan echter niet als werkwoord gebruikt worden. Ook werkt het met e-mailadressen en niet met telefoonnummers, zoals Tikkie en Venmo.
"How much do I owe him? Twelve dollars? Okay, I'll ask him to send me a Tikkie. That's a bit like Paypal."
Wil je het lekker algemeen? Kies dan iets als
"I'll transfer the money to him." (= overmaken)
"I'll pay him back electronically"
"I'll pay him back with my smartphone."
Heb je een moeilijk te vertalen woord?
Is er een woord of uitdrukking waarvoor je geen goede Engelse vertaling kunt vinden? Laat het me weten op mijn contactpagina, en ik probeer zo snel mogelijk te reageren.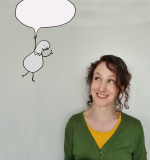 Heddwen Newton is an English teacher and a translator from Dutch into English. She has two email newsletters:
English and the Dutch is for Dutch speakers looking to improve their English, but also for near-native speakers who write, translate into, or teach English. Also interesting for people who like to compare Dutch-speaking culture to everybody else in the world.
English in Progress keeps English speakers up to date on the latest developments in the English language. Subscribers are mostly academics, English teachers, translators and writers.
Meer lezen? GA NAAR EEN WILLEKEURIG ARTIKEL
Disclaimer: deze site is geen woordenboek. Mijn vertalingen zijn de meningen van één mens, en mijn voorbeelden zijn zelfverzonnen. Meer weten? Kijk dan bij de veelgestelde vragen.