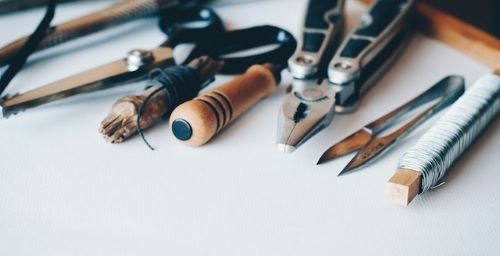 Ik kreeg een vraag via mijn contactformulier en wel: Hoe vertaal je 'maakbaarheid' in het Engels? In de context van: het leven is (niet) maakbaar.
Geen wonder dat je het vraagt, vragensteller, dit is inderdaad een bijzonder lastig te vertalen woord, weer.
We hebben in het Engels de term "social engineering" die goed in de buurt komt als we het hebben over de maakbaarheid van de samenleving. Ook in andere contexten kun je dat "to engineer" (= ontwerpen en in elkaar zetten) vaak inzetten. Maar er zijn nog veel meer mogelijkheden die het allemaal net-niet of misschien net-wel zijn.
In de tabel hieronder doe ik een paar suggesties voor vertalingen naar het Engels.
De maakbare samenleving
Engineered society.

Engineered social change

Manipulated society.

Malleable society.

Controllable society.

Micromanaged society.

Regulated society.

Shapeable society (beetje twijfelachtig)

Man-made social change (idem)
De maakbaarheid van de samenleving
Social engineering

The pliability/ malleability/ perfectability of society.

Top-down social change

Government-controlled social change
Ons geloof in de maakbaarheid van de samenleving wankelt.
Our faith in the power of social engineering is faltering.
Een betere wereld is maakbaar.
A better world is achievable (=mogelijk)

A better world can be engineered (=door de mens ontworpen en gemaakt)
Verandering is maakbaar
Change can be engineered
Het leven is niet maakbaar
Life cannot be socially engineered.

You cannot change the way life works.

It is an illusion that life is completely under your control.

It is not in your power to change the confines of life.
De maakbare mens
The potential for human beings to be changed/ improved/ perfected.

Human augmentation

Human enhancement

Biohacking/ body hacking
De natuur is niet maakbaar
Nature cannot be manufactured.

It is not in your power to change the natural world.

Nature cannot be upgraded.

Nature was not created by humans and cannot be changed by them
Letterlijke betekenis van "maakbaar"
Maakbaar in letterlijke zin kun je vertalen met "manufacturable".
"Ja hoor, dit product dat je hebt ontworpen is prima maakbaar."
"Sure, this product you designed is perfectly manufacturable."
"(technically) feasable" (uitvoerbaar) en "constructable" ("bouwbaar") heb je ook nog.
Voor het gebruik zoals in de tabel hierboven vind ik deze vertalingen haast nooit passen.
Wat betekent "maakbaarheid"
Bij zo'n lastig te vertalen begrip ga ik altijd ook graag even na wat het in het Nederlands eigenlijk betekent.
Volgens Wikipedia is de maakbare samenleving "de mate waarin de maatschappij door overheidsingrijpen fundamenteel dient te worden veranderd naar de eigen ideologie". Woorden.org geeft "of iets naar eigen wens (of ideologie) kan worden ingericht, vervaardigd of gevormd"
Welke vertalingen vind ik niet goed
Zoooo veel slechte vertalingen voor maakbaar op het internet!
"conceivable" – ik snap de logica, want "to conceive" kan ook "creeëren" betekenen, maar "conceivable" betekent "denkbaar"
"repairable" of "fixable" – dit betekent "herstelbaar" en is geen goede vertaling. Dan liever het vergelijkbare "malleable".
"makeable" of "makeability" zal niet begrepen worden.
Iets met "construct" zoals "the construct of power" klopt ergens misschien wel, maar zal alleen door academici correct begrepen worden, terwijl "maakbaar" juist zo lekker down-to-earth is.
Andere onzinvertalingen die ik heb gezien: "mobility" en "susceptible".
Heb je een moeilijk te vertalen woord?
Is er een woord of uitdrukking waarvoor je geen goede Engelse vertaling kunt vinden? Laat het me weten op mijn contactpagina, en ik probeer zo snel mogelijk te reageren.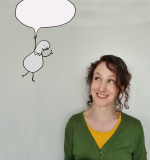 Heddwen Newton is an English teacher and a translator from Dutch into English. She thinks about languages way too much, for example about how strange it is that these little blurb things are written in the third person.

Heddwen has two passports, two children, two smartphones, two arms, two legs, and two email newsletters.

Reader feedback for the newsletter English and the Dutch, which examines all the ways Dutch speakers interact with the English language.
"It's funny, it's informative, I truly love it! Keep it up :)"
"It is amusing and funny but also educational. Bonus: it's about real life situations."
"Weer wat leuke dingen geleerd en erg gelachen om het filmpje!"
Reader feedback about the other newsletter, English in Progress, which is about how the English language is evolving and how it is spoken around the world:
"Wonderful work! I thoroughly enjoy these newsletters, and use some of the info while teaching English to my students."
"Love the variety, and the friendly informal tone!"
Also, academic Lynne Murphy, author of The Prodigal Tongue, about the differences between American and British English, recommended my newsletter in her newsletter. I was chuffed (BrE) and stoked (AmE)!
Meer lezen? GA NAAR EEN WILLEKEURIG ARTIKEL
Disclaimer: deze site is geen woordenboek. Mijn vertalingen zijn de meningen van één mens, en mijn voorbeelden zijn zelfverzonnen. Meer weten? Kijk dan bij de veelgestelde vragen.
Bron foto: Pixabay