In het rijtje "idoot identiek idioom" presenteer ik vandaag: "a listening ear". Klinkt alsof het best de Engelse vertaling zou kunnen zijn van "een luisterend oor", en goed nieuws: dat is het ook. Ik heb wel een kanttekening, die bespreek ik hieronder.
Mijn kanttekening is dat dat luisterende oor in het Nederlands een cliché is geworden en vaak gebruikt wordt om gewoon "luisteren" te betekenen. In het Engels heb je het alleen over "a listening ear" of "a sympathetic ear" als je het écht hebt over het luisteren naar iemands problemen, vooral de problemen van iemand waar je close mee bent.
De ouderwetse Engelse uitdrukking "to lend someone a sympathetic ear" is overigens ook een optie. Als je tekst een literaire stijl heeft, kun je die kiezen. Maar ook hier: je bent écht naar iemands problemen aan het luisteren.
In een bedrijfstekst: liever een alternatief
Vooral in bedrijfsteksten gebruiken Nederlandstaligen het "luisterende oor" toch vooral om op een leuke manier "luisteren" te zeggen. In dat soort teksten klinken alle bovenstaande vertalingen raar, en zul je iets anders moeten verzinnen. Hieronder wat opties.
Ons bedrijf biedt een luisterend oor bij financieele problemen.
Our company lends a helping hand when it comes to financial troubles.

Our company is a first port of call when you are having financial troubles.

We're here to offer assistance and guidance to help you overcome any financial struggles you may be experiencing.

Onze medewerkers bieden een luisteren oor bij vragen
Our staff are always happy to answer your questions.

Our team is eager to answer any questions you may have.

If you have any questions, please don't hesitate to contact our customer service.

If you have any questions, our staff is readily available and willing to assist you.

If there's anything you'd like to know, our team is on hand and ready to provide you with the information you need.

Our dedicated team is standing by to provide you with answers to any questions you may have.

You can count on our team to be available and willing to respond to any questions you might have.

Heb je een moeilijk te vertalen woord?
Is er een woord of uitdrukking waarvoor je geen goede Engelse vertaling kunt vinden? Laat het me weten op mijn contactpagina, en ik probeer zo snel mogelijk te reageren.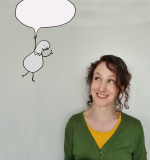 Heddwen Newton is an English teacher and a translator from Dutch into English. She has two email newsletters:
English and the Dutch is for Dutch speakers looking to improve their English, but also for near-native speakers who write, translate into, or teach English. Also interesting for people who like to compare Dutch-speaking culture to everybody else in the world.
English in Progress keeps English speakers up to date on the latest developments in the English language. Subscribers are mostly academics, English teachers, translators and writers.
Meer lezen? GA NAAR EEN WILLEKEURIG ARTIKEL
Disclaimer: deze site is geen woordenboek. Mijn vertalingen zijn de meningen van één mens, en mijn voorbeelden zijn zelfverzonnen. Meer weten? Kijk dan bij de veelgestelde vragen.
Bron foto: Robin Higgins, Pixabay