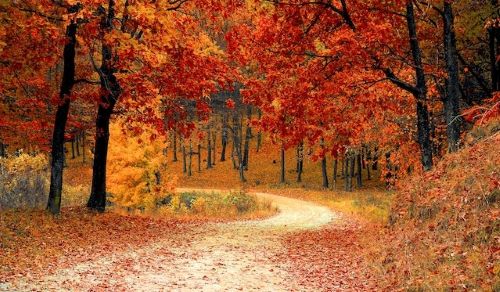 "Herfst" wordt in het Brits Engels "autumn" en in het Amerikaans Engels "fall". Amerikanen begrijpen en gebruiken "autumn" ook, het is in Amerika het wat formelere woord. Andersom is het Amerikaanse woord "fall" bij andere Engelstaligen juist NIET bekend. Mijn advies is daarom om altijd de vertaling "autumn" te kiezen, tenzij je 100% zeker weet dat je gehele doelgroep uit Amerikanen bestaat. (Als je appt met een Amerikaanse vriendin, bijvoorbeeld. Dan weet je dat aardig zeker.)
Hoe zit het met de hoofdletter?
Net als in het Nederlands krijgen seizoenen in het Engels GEEN hoofdletter. (Tenzij ze worden gepersonifieerd, dus als een soort "mens" een rol hebben in het verhaal: "I wanted to stay in bed all week, but Autumn had other plans for me. She rustled her leaves and sent a squirrel to my garden, reminding me of the joys of fresh air and the tickle of rain on the skin." Bla bla bla, van dat hoogdravende werk.
Het Nederlands krijgt in dit geval de logicapunten: bij ons krijgen de namen van dagen, maanden én seizoenen geen hoofdletter. In het Engels krijgen de namen van de dagen en de maanden wél een hoofdletter, maar de seizoenen niet. ¯\_(ツ)_/¯
Grappig plaatje
Deze is dus alleen grappig voor Amerikanen. Elke keer dat hij op social media voorbij komt, ontstaat er discussie in de comments. Amerikanen snappen niet dat anderen hem niet snappen, niet-Amerikanen worden boos dat Amerikanen denken dat hun Engels het enige Engels is… Elke keer weer een gezellige boel.
Heb je een moeilijk te vertalen woord?
Is er een woord of uitdrukking waarvoor je geen goede Engelse vertaling kunt vinden? Laat het me weten op mijn contactpagina, en ik probeer zo snel mogelijk te reageren.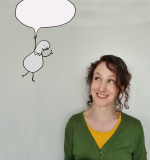 Heddwen Newton is an English teacher and a translator from Dutch into English. She has two email newsletters:
English and the Dutch is for Dutch speakers looking to improve their English, but also for near-native speakers who write, translate into, or teach English. Also interesting for people who like to compare Dutch-speaking culture to everybody else in the world.
English in Progress keeps English speakers up to date on the latest developments in the English language. Subscribers are mostly academics, English teachers, translators and writers.
Meer lezen? GA NAAR EEN WILLEKEURIG ARTIKEL
Disclaimer: deze site is geen woordenboek. Mijn vertalingen zijn de meningen van één mens, en mijn voorbeelden zijn zelfverzonnen. Meer weten? Kijk dan bij de veelgestelde vragen.
Bron foto: Pixabay