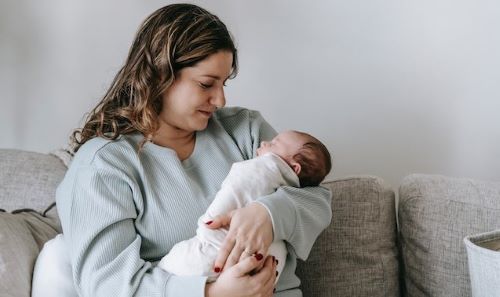 Als moeder van twee kleintjes weet ik er alles vanaf: ontzwangeren. Dit mooie Nederlandse woord wordt gebruikt om te praten over het herstellen van je lichaam na een zwangerschap. Heeft het Engels ook zo'n mooi woord? Dat vroeg een vragensteller zich via mijn contactformulier af.
Het antwoord is: nee. "Ontzwangeren" is minder moeilijk te vertalen dan het vergelijkbare "ontzorgen", maar een echt léuke vertaling is er niet.
"To recover from a pregnancy" is de beste vertaling. Wat meer omgangstaal is "to get over a pregnancy", of "to bounce back after a pregnancy". Je hebt ook nog het wetenschappelijk-klinkende, maar toch vaak gebruikte, "postpartum recovery".
Dat woord "postpartum"(= na de geboorte) zie je ook in het woord "postpartum belly", de benaming voor de dikke buik die vrouwen hebben na de geboorte van hun kindje.
Over "nine months on, nine months off"
Ik heb de vertaling "nine months on, nine months off" gezien voor het Nederlandse "negen maanden zwanger, negen maanden ontzwangeren". Dit is alléén de juiste vertaling als je het puur over gewichtstoename en afname hebt. Daar gaat de Engelse spreuk namelijk over: je komt negen maanden lang aan, en het duurt de negen maanden na de zwangerschap om dat gewicht dan weer te verliezen.
In het Nederlands is "negen maanden ontzwangeren" breder, het gaat niet alleen over de extra pondjes, maar ook over de vermoeidheid en de diverse kwaaltjes die een vrouw zo door een zwangerschap oploopt. Maar daar hebben ze het in de Engelse uitdrukking dus niet over. Iets om in de gaten te houden, dus.
Bedankt voor je vraag lieve vragenstelster!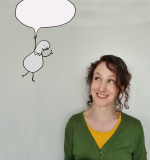 Heddwen Newton is an English teacher and a translator from Dutch into English. She has two email newsletters:
English and the Dutch is for Dutch speakers looking to improve their English, but also for near-native speakers who write, translate into, or teach English. Also interesting for people who like to compare Dutch-speaking culture to everybody else in the world.
English in Progress keeps English speakers up to date on the latest developments in the English language. Subscribers are mostly academics, English teachers, translators and writers.
Meer lezen? GA NAAR EEN WILLEKEURIG ARTIKEL
Disclaimer: deze site is geen woordenboek. Mijn vertalingen zijn de meningen van één mens, en mijn voorbeelden zijn zelfverzonnen. Meer weten? Kijk dan bij de veelgestelde vragen.
Bron foto: Sarah Chai, Pexels