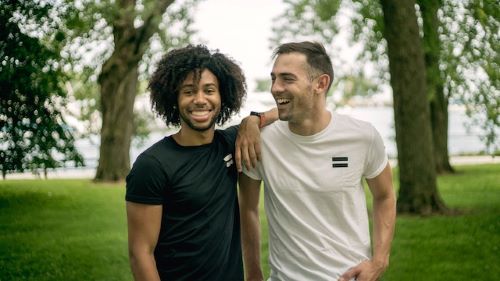 Wat ben ik soms toch verliefd op het Nederlandse zakenjargon. Hoe mooi is "concullega"? Een concurrent, maar ook een collega waar je vriendelijk mee omgaat en ervaringen mee uit kunt wisselen. Je kunt in het Engels helaas niet *comleague* of iets dergelijks zeggen. (Hihi, klinkt als iets uit de tijd van het ijzeren gordijn.) Maar wat dan wel?
Er bestaat geen Engelse vertaling voor "concullega", en hieronder wordt uitgelegd waarom. Ik geef in de tabel een paar opties om het op te lossen, maar die betekenen allemaal net even wat anders.
Nederlands
Engels
Dit is Bart, mijn concullega.
This is Bart, he does the same thing as me, but at a different company. (spreektaal)

This is Bart, he has the same position at a different company. (schrijftaal)

This is Bart, the friendly competition. (= gezonde rivaliteit)

This is Bart, my frenemy. (= friend+enemy, leuk als grapje, maar dat hij dezelfde baan heeft bij een ander bedrijf zal je toehoorder hieruit niet begrijpen)
Leuk om hier vandaag te zijn met onze concullega's uit de sector.
Great to be here today with our peers from the industry. (peer = iemand met dezelfde positie)

Great to be here today with other players in the field.

Great to be here today with other players in the industry.

Great to be here today with our co-conspirators in the sector. (=mede-samenzweerders, alleen als grapje gebruiken!)


Waarom er in het Engels geen vertaling bestaat
Soms vind ik online een uitleg van een collegavertaler die zo goed is dat ik denk, waarom zelf iets schrijven als het al zo goed gezegd is? In dit geval een stukje van vertaler Chris Hopley, die mij toestemming heeft gegeven voor het gebruik ervan (dank daarvoor!):
The problem with finding a translation for 'concullega' is not so much linguistic as cultural. In the Netherlands, there is a solidarity between people who have the same occupation or profession – or even who work in the same line of business – which is not so common elsewhere. People doing the same job for competing companies, for example, will happily refer to each other as colleagues, whereas in the English-speaking world a colleague is someone who you actually work with. In a large company, for example, you might not even regard the people 10 floors up as real 'colleagues'.
Competition between co-workers in the US is commonplace; it's seen as the way to get good performance out of them. In the Netherlands, however, the emphasis is on teamwork; here working closely together is seen as the way to maximise performance.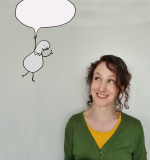 Heddwen Newton is an English teacher and a translator from Dutch into English. She thinks about languages way too much, for example about how strange it is that these little blurb things are written in the third person.

Heddwen has two passports, two children, two smartphones, two arms, two legs, and two email newsletters.

Reader feedback for the newsletter English and the Dutch, which examines all the ways Dutch speakers interact with the English language.
"It's funny, it's informative, I truly love it! Keep it up :)"
"It is amusing and funny but also educational. Bonus: it's about real life situations."
"Weer wat leuke dingen geleerd en erg gelachen om het filmpje!"
Reader feedback about the other newsletter, English in Progress, which is about how the English language is evolving and how it is spoken around the world:
"Wonderful work! I thoroughly enjoy these newsletters, and use some of the info while teaching English to my students."
"Love the variety, and the friendly informal tone!"
Also, academic Lynne Murphy, author of The Prodigal Tongue, about the differences between American and British English, recommended my newsletter in her newsletter. I was chuffed (BrE) and stoked (AmE)!
Meer lezen? GA NAAR EEN WILLEKEURIG ARTIKEL
Disclaimer: deze site is geen woordenboek. Mijn vertalingen zijn de meningen van één mens, en mijn voorbeelden zijn zelfverzonnen. Meer weten? Kijk dan bij de veelgestelde vragen.
Bron foto: Nicholas Swatz, Pexels