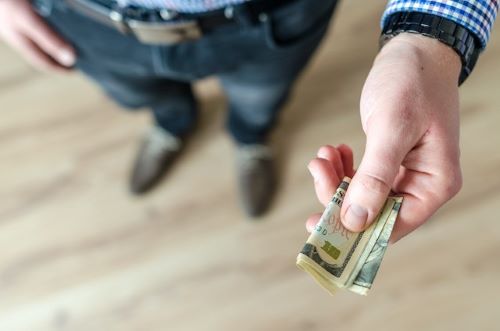 Een vraag op mijn contactpagina over de vertaling naar het Engels van "voorschieten". Inderdaad lastig. De vertaling is ten eerste anders afhankelijk van de context, en de twee vertalingen die een beetje dezelfde informaliteit hebben als "voorschieten" zijn wat té informeel.
Nederlands
Engels
Ik schiet het wel even voor, stuur ik je later een tikkie
I'll pay and you can pay me back later, I'll send you a tikkie.

I'll pay for now, I'll send you a tikkie later.

I'll spot you, I'll send you a tikkie later (erg informeel)

I'll front the money, and send you a tikkie later. (erg informeel, Amerikaans)
Deze kosten schiet je zelf voor en kun je later declareren
Please pay these costs out of pocket, you can write them off as an expense later.

Please pay these costs from your personal funds, you can write them off as an expense later.
Je zult de kosten moeten voorschieten. Het product krijg je dan later toegestuurd.
You'll have to pay in advance. You'll be sent the product later.

You'll have to pay up front. You'll be sent the product later.
Als u mij het geld voor de materialen voor zou kunnen schieten, dan kan ik meteen met dit project beginnen.
If you could advance me the money for the materials, I can start work on this project immediately.
Mag ik een voorschot op mijn salaris?
Can I have an advance on my salary?
Ik moet eerlijk zeggen, ik ben niet helemaal tevreden over deze vertalingen. Ik geef dit artikel dan ook de categorie "meedenken welkom" mee. Misschien heeft een lezer een beter idee, ik hoor het graag in de comments!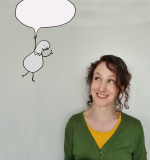 Heddwen Newton is an English teacher and a translator from Dutch into English. She has two email newsletters:
English and the Dutch is for Dutch speakers looking to improve their English, but also for near-native speakers who write, translate into, or teach English. Also interesting for people who like to compare Dutch-speaking culture to everybody else in the world.
English in Progress keeps English speakers up to date on the latest developments in the English language. Subscribers are mostly academics, English teachers, translators and writers.
Meer lezen? GA NAAR EEN WILLEKEURIG ARTIKEL
Disclaimer: deze site is geen woordenboek. Mijn vertalingen zijn de meningen van één mens, en mijn voorbeelden zijn zelfverzonnen. Meer weten? Kijk dan bij de veelgestelde vragen.
Bron foto: Lukas, Pexels