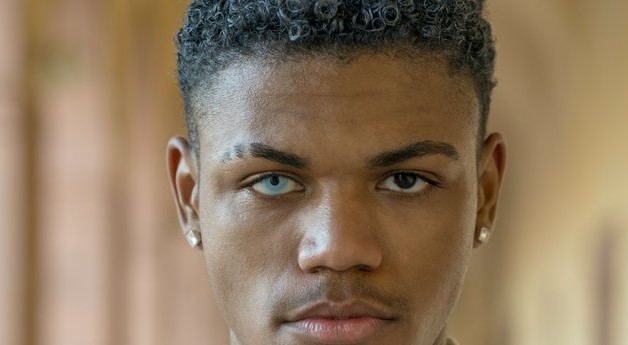 Als vertaler krijg ik altijd de kriebels als ik het woord "bijzonder" naar het Engels moet vertalen. Het lijkt op het oog zo'n makkelijk woord, maar dat is het niet!
De vertaling als je het hebt over het tegenovergestelde van normaal is "special".
Maar "special" vind ik vaak wat gewoontjes in vergelijking met "bijzonder", omdat dat indrukwekkende er niet in zit. Ik kies daarom vaak voor "unusual" (= ongewoon) of "remarkable"(=opmerkelijk) omdat dat nét iets specialer is, maar dan zit er in het Engels weer iets van "raar" in dat je niet per se wilt hebben.
"Unique" klopt in letterlijke zin natuurlijk niet als er meer dan één van iets is, maar je ziet het in de Engelstalige wereld toch veel gebruikt waar wij "bijzonder" zouden zeggen. Dan hebben we het normalere "different" en je kunt van iets zeggen dat "it stands out".
Het moeilijkste vind ik die betekenis van "indrukwekkend". Die kan ik in het Engels vaak niet goed vatten. Hieronder doe ik een paar pogingen.
Het is bijzonder om de kinderen zo goed te zien samenwerken.
It's nice to see the children work together so well. (het is mooi om te zien…)

It's great to see… (het is geweldig)

It's gratifying to see…. (het is verheugend)

It's impressive to see… (het is indrukwekkend)

It's remarkable to see...(het is onverwacht & opvallend)

Look how well the children are working together. Isn't that nice.
Jullie theatervoorstelling was, euh…. bijzonder.
Your play was, ehm, very interesting.

Your play was, ehm, unusual.

Your play was, uhm, different.
Het is een bijzonder mens.
She's a singular person.

There's nobody quite like her.

She does things her own way.
Het is bijzonder hoe actueel het werk nog steeds is.
It's surprising that the work is still so topical today.

It is interesting that the work is still so topical today.
Hij is bijzonder vrijgevig.
He is very generous.
Wat een bijzonder uitzicht.
What an unusual view. (Let op: dit kan positief zijn maar ook negatief.)

What an impressive view.
Ik zoek postzegels en dan in het bijzonder Russische.
I'm looking for stamps, Russian ones in particular.
Bijzonder aan deze straat is het standbeeld.
An unusual feature of this street is the statue.
Een bijzondere ervaring.
A notable experience.

An unusual experience.

A wonderful experience.

A remarkable experience.

A significant experience.
Je eerste schooldag is een bijzonder moment.
Your first day of school is a significant moment. (belangrijk in je leven)

Your first day of school is a special occasion. (iets om te vieren)

Wat betekent "bijzonder"?
"Bijzonder" kan het tegenovergestelde van "gewoon" zijn (een bijzonder kind) maar kan ook "in hoge mate" betekenen (dat is bijzonder mooi) of ook wel iets van indrukwekkend (Ik vind het zo bijzonder hoe jij altijd kalm blijft!)
Soms is het alle betekenissen tegelijkertijd, heb ik het gevoel (Wat een bijzonder mens!)
Let op met " special"
Ook werd tot voor kort in de UK "special" veel gebruikt om mensen aan te duiden die een geestelijke beperking hebben. Zoals vaak gebeurt heeft het woord daardoor intussen een negatieve klank gekregen als je het over mensen hebt. "He's special" is géén compliment!
Help je mee dit artikel te verbeteren?
Ik ben ook maar een mens, en soms heb ik iets mis. Weet jij een vertaling die ik nog niet had verzonnen, of heb je iets anders over dit artikel aan te merken? Ik hoor het heel graag! Laat het me hieronder weten. Hoe je dat doet, lees je hier. Anoniem, je hoeft niet eens een naam of e-mailadres aan te geven! Ik pas zo nodig mijn artikel aan, zodat bezoekers aan mijn site altijd de best mogelijke informatie krijgen.
Dit artikel is op 08-12-2022 bijgewerkt. Ik bedacht nog het woord " significant".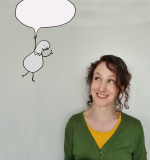 Heddwen Newton is an English teacher and a translator from Dutch into English. She thinks about languages way too much, for example about how strange it is that these little blurb things are written in the third person.

Heddwen has two passports, two children, two smartphones, two arms, two legs, and two email newsletters.

Reader feedback for the newsletter English and the Dutch, which examines all the ways Dutch speakers interact with the English language.
"It's funny, it's informative, I truly love it! Keep it up :)"
"It is amusing and funny but also educational. Bonus: it's about real life situations."
"Weer wat leuke dingen geleerd en erg gelachen om het filmpje!"
Reader feedback about the other newsletter, English in Progress, which is about how the English language is evolving and how it is spoken around the world:
"Wonderful work! I thoroughly enjoy these newsletters, and use some of the info while teaching English to my students."
"Love the variety, and the friendly informal tone!"
Also, academic Lynne Murphy, author of The Prodigal Tongue, about the differences between American and British English, recommended my newsletter in her newsletter. I was chuffed (BrE) and stoked (AmE)!
Meer lezen? GA NAAR EEN WILLEKEURIG ARTIKEL
Disclaimer: deze site is geen woordenboek. Mijn vertalingen zijn de meningen van één mens, en mijn voorbeelden zijn zelfverzonnen. Meer weten? Kijk dan bij de veelgestelde vragen.
Bron foto: Iuliyan Metodiev, Pexels