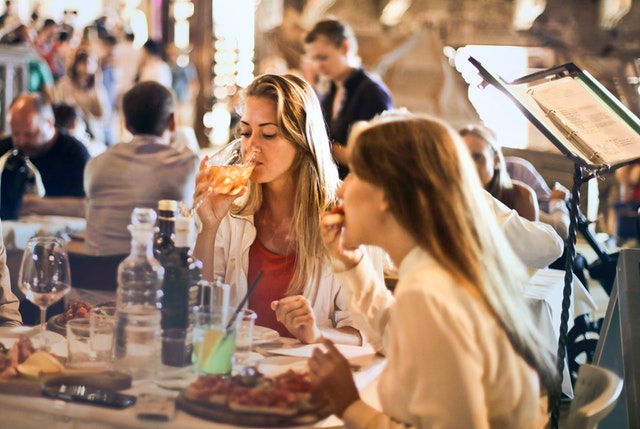 In het Nederlands ook behoorlijk raar als je erover na gaat denken, "de inwendige mens". Hij is behoorlijk lastig naar het Engels te vertalen, en ook meteen een hoofdpijndossier voor vertalers Engels die het Nederlands niet als moedertaal spreken. Die hebben namelijk vaak geen idee wat er bedoeld wordt – ze snappen gewoon niet dat het over eten gaat. Dat levert veel grappige missers op.
Hoe vertaal je "de inwendige mens" het beste naar het Engels?
Een directe vertaling is er niet, dus je zult in het Engels een andere oplossing moeten verzinnen. Hieronder zet ik een paar opties op een rijtje:
Het mooie restaurant betekent dat de inwendige mens ook niets tekort zal komen.
The lovely restaurant means you will be spoilt for choice when it comes to food and drink.
You will find delicious food at the lovely restaurant.
There's no need to go hungry, as the hotel also boasts a charming restaurant.
The lovely restaurant will excite and delight your taste buds. (over the top – grappig)
Na de lange wandeling besluiten we dat het tijd is om de inwendige mens te sterken.
After the long walk we decided it was time for a bite to eat.
After the long walk we decided to fortify ourselves with some hearty fare. (ouderwets-grappig)
Geen zorgen, de inwendige mens wordt niet vergeten!
Don't worry, there will be plenty to eat!
Don't worry, we'll be providing food and drinks.
Don't worry, there will be sustenance. (pretentieus-grappig)
Zoals je ziet, is er geen enkele vertaling die echt dicht in de buurt komt. Vertalingen met *fortify your inner man* of *think of your inward human* (hahaha) zijn volstrekte onzin in het Engels. (Ja, je ziet "inner man" online vaak als vertaling. Toch is het onzin.)
Deze onzinvertaling kreeg ik bijvoorbeeld een jaar of twee geleden door mijn vertaalsoftware voorgeschoteld:

Wat betekent "inwendige mens"?
Waar in de Bijbel "de inwendige mens" nog refereerde naar de ziel en de gedachten van een mens, is deze uitdrukking sinds de 19e eeuw gaan refereren naar de letterlijke inwendige mens. In andere woorden: je ingewanden, en je maag en darmen in het bijzonder (yuck!).
De oorspronkelijke uitdrukking is eigenlijk "de inwendige mens versterken", maar je hoort hem tegenwoordig ook vaak met andere werkwoorden.
Het cliché wil dat je op een mooie dag uit bijvoorbeeld eerst je hoofd stimuleert met een bezoek aan een museum, daarna je ledematen met een fijne wandeling, en dan je verteer-organen met lekker eten (nogmaals yuck). Je leest hem vaak (héél vaak) in toeristische teksten die een plek aanprijzen waar ook iets te eten en te drinken valt.
Heb je een moeilijk te vertalen woord?
Is er een woord of uitdrukking waarvoor je geen goede Engelse vertaling kunt vinden? Laat het me weten op mijn contactpagina, en ik probeer zo snel mogelijk te reageren.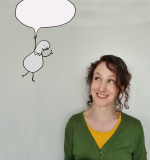 Heddwen Newton is an English teacher and a translator from Dutch into English. She has two email newsletters:
English and the Dutch is for Dutch speakers looking to improve their English, but also for near-native speakers who write, translate into, or teach English. Also interesting for people who like to compare Dutch-speaking culture to everybody else in the world.
English in Progress keeps English speakers up to date on the latest developments in the English language. Subscribers are mostly academics, English teachers, translators and writers.
Meer lezen? GA NAAR EEN WILLEKEURIG ARTIKEL
Disclaimer: deze site is geen woordenboek. Mijn vertalingen zijn de meningen van één mens, en mijn voorbeelden zijn zelfverzonnen. Meer weten? Kijk dan bij de veelgestelde vragen.
Bron foto: Andrea Piacquadio, Pexels