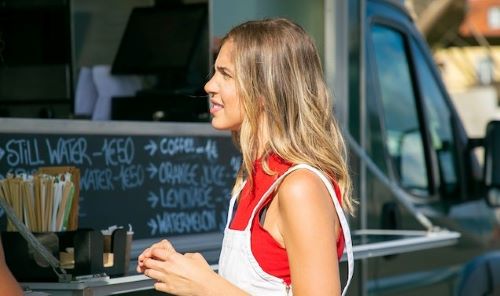 Als je twijfelt, dan weet je niet wat je wilt. Wil je astronaut worden of toch liever chemicus? Wil je de chocoladetaart of de appeltaart? Je twijfelt. "Twijfelen" is een prachtig Nederlands woord waarvan je zou denken dat de Engelse vertaling makkelijk is: dat is toch gewoon "doubt"? Maar in veel gevallen past dat niet goed, zeker in spreektaal. In dit artikel geef ik een paar andere opties.
Voorbeeldvertalingen Engels voor "twijfelen":
V: Wat ga je nu doen?
A: Ik twijfel.
I can't make up my mind.
I'm in two minds.
I'm on the fence.
I'm still weighing my options.
I'm not sure.
I don't know yet.
Ik heb zo mijn twijfels.
I have my doubts.
Ik twijfel welk shirt ik aan zal trekken.
I'm in two minds about which shirt to wear.
I'm not sure which is the best shirt to wear.
I'm waffling about which shirt to wear. (Amerikaans Engels – in andere landen vaak onbekend)
Ik betwijfel het./ Ik waag het te betwijfelen.
I doubt it.
Er is geen twijfel dat het zo is.
There is no doubt that it is true.
Ongetwijfeld.
Undoubtedly.
Twijfelachtig.
Doubtful.
Ik hoorde je net even twijfelen, toen je aan het spreken was.
As you were speaking, I heard you pause for a second, as if you weren't sure what to say next.

I could hear the ambivalence in your voice just now.
Ik zie je twijfelen.
I can see you are in doubt.
I can see you aren't sure.
I can see that you are in two minds about it.
I can see you are ambivalent.
I can see you are conflicted.
Ik weet niet wat ik moet doen, optie A, optie B of optie C. Ik twijfel zo.
I don't know which to choose, option A, option B or option C. I'm conflicted. (twijfel met sterke emoties)

(…) I'm not sure. (twijfel met minder sterke emoties)
Welke vertalingen zijn minder geschikt?
"I am in doubt" klinkt heel formeel en daardoor heel groots. Je gebruikt het als je twijfelt over de zedelijkheid van je pastoor, niet als je twijfelt welke broek je vandaag eens aan zal trekken.
Er is een prachtige vertaling van "twijfelen", namelijk "to waffle". Helaas is dit woord alleen in de VS bekend en zullen veel mensen uit andere landen niet weten wat het betekent. Ik raad daarom aan dit woord alleen te gebruiken als je met Amerikanen te maken hebt.
Weet jij nog een goede vertaling?
Ik heb bij "twijfelen" altijd het idee dat de vertaling toch niet zo moeilijk kan zijn. Zie ik gewoon iets over het hoofd? Als je nog een goede Engelse vertaling weet, dan hoor ik het graag in de comments!
Dit oude artikel uit mei 2019 is op 20-11-2022 helemaal bijgewerkt en opnieuw gepubliceerd.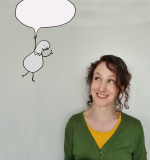 Heddwen Newton is vertaler en docent Engels. Naast hoezegjeinhetEngels.nl werkt ze sinds oktober 2022 aan "English in Progress", de Engelstalige versie van "Taalpost". Die bestond namelijk nog niet!
Disclaimer: deze site is geen woordenboek. Mijn vertalingen zijn de meningen van één mens, en mijn voorbeelden zijn zelfverzonnen. Meer weten? Kijk dan bij de veelgestelde vragen.
Bron foto: Kampus Production, Pexels