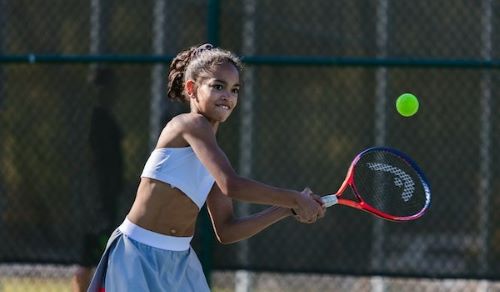 Dikke tranen bij mijn zoontje vanochtend. Hij was ons aan het napraten, wij reageerden met tongbrekers. "Tja schat, wie de bal kaatst kan hem terug verwachten" zei ik tegen hem. Maar hoe vertaal je dat mooie spreekwoord naar het Engels?
De smalle betekenis van "die kaatst moet de bal verwachten" is dat als je iemand plaagt, je kunt verwachten terug geplaagd te worden. In het Engels zeg je dan
"Don't dish it out if you can't take it" of "You can dish it out but you can't take it"
(Ik heb trouwens sterk het gevoel dat er nog een andere variant is, wat meer Amerikaanse slang, maar ik kom er maar niet op. Als iemand het weet: mijn comments staan open!)
Als je het wat breder ziet, boontje komt om zijn loontje, dan heb je:
"What goes around comes around"
"You reap what you sow"
Bij die spreekwoorden kan het zijn dat iemand terug pest, maar het gaat meestal om bredere situaties. Als je altijd roddelt over collega's, dan moet je niet verbaasd zijn zelf het middelpunt te worden van roddels. Of het gaat om karma. Iemand die een hond schopt en een week later zijn been breekt in een auto-ongeluk, zoiets.
Deze vertaling is niet goed
Het oude Van Dale spreekwoordenboek geeft als vertaling "Those who play at bowls must look out for rubs". Dit is dubbelop fout. Ten eerste omdat het juiste spreekwoord luidt: "Those who play at bowls must look out for rubbers". Ten tweede omdat dat spreekwoord een andere betekenis heeft, namelijk "als je iets gaat doen, let dan op potentiële problemen".
Bovendien is het een oud spreekwoord dat niet meer gebruikt wordt. Ik had er zelf nog nooit van gehoord.
Nederlandse varianten
Bij het schrijven van dit artikel kwam ik erachter dat er in het Nederlands nogal wat varianten van dit spreekwoord zijn. Daarom op een rijtje:
Wie kaatst, moet tegen de weerbots kunnen (Belgisch Nederlands)
Wie kaatst kan/moet de bal verwachten
Die kaatst moet de bal verwachten
Wie de bal kaatst kan hem terugverwachten.
"Kaatsen" was een voorloper van tennis, hier een prachtig uitgebreid artikel erover.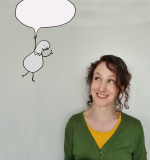 Heddwen Newton is an English teacher and a translator from Dutch into English. She has two email newsletters:
English and the Dutch is for Dutch speakers looking to improve their English, but also for near-native speakers who write, translate into, or teach English. Also interesting for people who like to compare Dutch-speaking culture to everybody else in the world.
English in Progress keeps English speakers up to date on the latest developments in the English language. Subscribers are mostly academics, English teachers, translators and writers.
Meer lezen? GA NAAR EEN WILLEKEURIG ARTIKEL
Disclaimer: deze site is geen woordenboek. Mijn vertalingen zijn de meningen van één mens, en mijn voorbeelden zijn zelfverzonnen. Meer weten? Kijk dan bij de veelgestelde vragen.
Bron foto: RODNAE Productions, Pexels