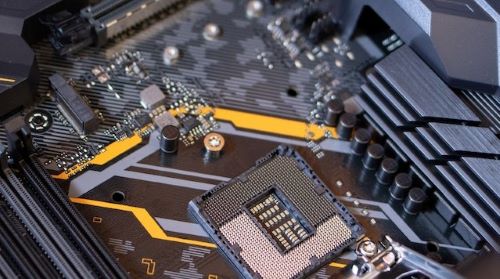 Een venijnige valse vriend voor deze False Friend Friday: techniek. De 'gewone' vertaling (technique) is namelijk vaak goed, behalve als je het hebt over machines. Dit is er eentje die vaak misgaat, ook bij Nederlandstaligen die erg goed Engels spreken.
Als je het hebt over technologie, moderne machines dus, is de vertaling niet 'technique' of 'technical'. Dat is alleen de vertaling als je het hebt over een manier van werken (He had a clever technique to sew the button on quickly).
Als ik Engelse teksten van Nederlanders nakijk, zie ik vaak "technique" waar "technology" hoort te staan. Vuistregel: kun je in het Nederlands ook "technologie" zeggen, gebruik dan de vertaling "technology".
Hij weet alles van de hipste technische snufjes.
He knows all about the trendiest technological gimmicks.

Wetenschap en techniek
Science and technology

Ik ben geïnteresseerd in techniek.
I'm interested in technology.

Met behulp van de nieuwste technieken kunnen we levensreddende medicijnen ontwikkelen.
Using the latest technology, we can develop life-saving medication. (= machines en wetenschap)

Using the latest techniques, we can develop life-saving medication. (= manieren van werken)
False Friend Friday
Elke vrijdag is het op deze site "False Friend Friday". Zelfs als je erg goed Engels spreekt, zijn valse vrienden goed om in de gaten te houden, want als je zo'n woord fout vertaalt, heb je het vaak zelf niet in de gaten terwijl je toehoorder zich achter de oren krabt. Vandaar dat ik er zoveel stukjes over schrijf!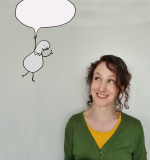 Heddwen Newton is an English teacher and a translator from Dutch into English. She thinks about languages way too much, for example about how strange it is that these little blurb things are written in the third person.

Heddwen has two passports, two children, two smartphones, two arms, two legs, and two email newsletters.

Reader feedback for the newsletter English and the Dutch, which examines all the ways Dutch speakers interact with the English language.
"It's funny, it's informative, I truly love it! Keep it up :)"
"It is amusing and funny but also educational. Bonus: it's about real life situations."
"Weer wat leuke dingen geleerd en erg gelachen om het filmpje!"
Reader feedback about the other newsletter, English in Progress, which is about how the English language is evolving and how it is spoken around the world:
"Wonderful work! I thoroughly enjoy these newsletters, and use some of the info while teaching English to my students."
"Love the variety, and the friendly informal tone!"
Also, academic Lynne Murphy, author of The Prodigal Tongue, about the differences between American and British English, recommended my newsletter in her newsletter. I was chuffed (BrE) and stoked (AmE)!
Meer lezen? GA NAAR EEN WILLEKEURIG ARTIKEL
Disclaimer: deze site is geen woordenboek. Mijn vertalingen zijn de meningen van één mens, en mijn voorbeelden zijn zelfverzonnen. Meer weten? Kijk dan bij de veelgestelde vragen.
Bronnen foto's: moederbord: Athena, Pexels, voeten: Anete Lusina, Pexels