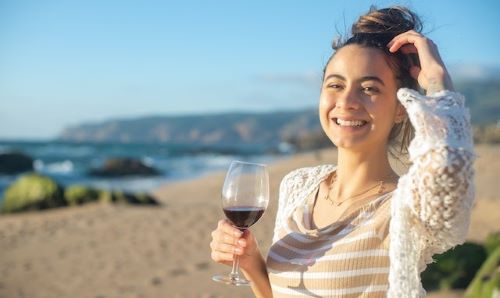 In het Nederlands zeggen we dat iemand leeft als God in Frankrijk als hij of zij het soort leven heeft waar anderen van dromen. Onbezorgd en genietend van lekker eten, een mooi huis etc. In het Engels kun je dat niet vertalen met *living like a God in France*, dat kennen ze niet. Hoe zeg je het dan wel in het Engels? Daar zijn meerdere opties voor.
to be living the good life
to be living a life of luxury
to be living the life of Riley (komt waarschijnlijk van een liedje)
to be living high on the hog (US Engels; letterlijke betekenis: je kunt de hogere, en dus de betere, stukken vlees van het varken betalen)
to live like pigs in clover
to be sitting pretty (= in een goede situatie zitten)
to have it good
Maar ik moet Frankrijk erin houden, wat nu?
Ik heb jarenlang toeristische teksten vertaald, dus ik ben erg bekend met de hobby van marketingtekstschrijvers om deze uitdrukking te gebruiken als het letterlijk over Frankrijk gaat. Ik kan het ze niet kwalijk nemen, want hoe goed is de uitdrukking "leven als God in Frankrijk" wel niet voor ons beeld van Frankrijk?
"to feel like you are living in paradise" is in de context van vakantie misschien een mooie.
"living the good life in France" is wat saai, maar vaak wel een prima oplossing. (Let op, de Engelse uitdrukking is "living the good life", dat "in France" kun je eraan toevoegen, maar net zo goed "in Spain" of "in Amsterdam")
Je kunt ook een grapje maken met een Franse uitdrukking die ook voor Engelstaligen bekend is:
"So good it will make you say 'ooh la la'!"
"Vive la France!"
Deze vertalingen liever niet
Zoals hierboven besproken is de letterlijke vertaling *live like a God in France* betekenisloos in het Engels. Duitsers zeggen het ook, dus die snappen het, maar verder niemand.
Ook andere variaties van "to live like a God" vind ik niet kloppen. Een Engelstalige heeft bij "to live like a God" sterk een idee van iemand die macht heeft over andere mensen, en dat zit er bij onze God in Frankrijk helemaal niet bij in.
Kijk anders ook even hier
Zie ook mijn artikelen over "binnen zijn" en "Bourgondisch"
Heb je een moeilijk te vertalen woord?
Is er een woord of uitdrukking waarvoor je geen goede Engelse vertaling kunt vinden? Laat het me weten op mijn contactpagina, en ik probeer zo snel mogelijk te reageren.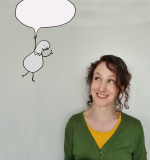 Heddwen Newton is an English teacher and a translator from Dutch into English. She thinks about languages way too much, for example about how strange it is that these little blurb things are written in the third person.

Heddwen has two passports, two children, two smartphones, two arms, two legs, and two email newsletters.

Reader feedback for the newsletter English and the Dutch, which examines all the ways Dutch speakers interact with the English language.
"It's funny, it's informative, I truly love it! Keep it up :)"
"It is amusing and funny but also educational. Bonus: it's about real life situations."
"Weer wat leuke dingen geleerd en erg gelachen om het filmpje!"
Reader feedback about the other newsletter, English in Progress, which is about how the English language is evolving and how it is spoken around the world:
"Wonderful work! I thoroughly enjoy these newsletters, and use some of the info while teaching English to my students."
"Love the variety, and the friendly informal tone!"
Also, academic Lynne Murphy, author of The Prodigal Tongue, about the differences between American and British English, recommended my newsletter in her newsletter. I was chuffed (BrE) and stoked (AmE)!
Meer lezen? GA NAAR EEN WILLEKEURIG ARTIKEL
Disclaimer: deze site is geen woordenboek. Mijn vertalingen zijn de meningen van één mens, en mijn voorbeelden zijn zelfverzonnen. Meer weten? Kijk dan bij de veelgestelde vragen.
Bron foto: Kampus Production, Pexels