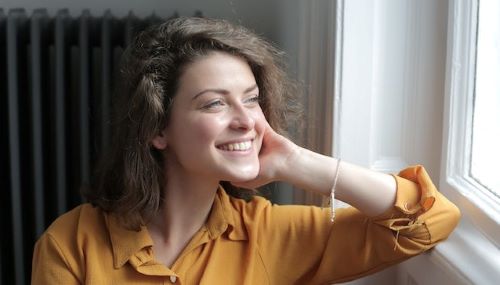 "The three points are inside" zei Louis van Gaal blijkbaar ooit. Hij bedoelde natuurlijk "de drie punten zijn binnen", maar hoe vertaal je dat dan wél naar het Engels?
Betekenis 1: succesvol geregeld, gedaan, binnengehaald
Het is niet gek dat Van Gaal geen goede vertaling kon vinden, want die is er volgens mij ook niet. Ik kan geen vertaling vinden voor "de drie punten zijn binnen" die de betekenis goed vat én goed klinkt in het Engels. Jij wel? Laat het me weten in de comments!
Hij heeft drie wereldtitels binnen.
He has three world championship titles under his belt. (= gedaan, succesvol afgerond)
De positieve recensies zijn binnen
(Ik kan geen vertaling vinden die kort en krachtig het succesgevoel weergeeft)

The reviews are in, mission accomplished. (beetje over the top)

The reviews are in, and we've knocked it out of the park. (behoorlijk over the top)

The positive reviews have arrived. (= zijn gearriveerd, dus dat succesgevoel zit er niet in)

The positive reviews are in. (idem)
De drie punten zijn binnen
We've got three points. We're home free. (=het moeilijkste stuk is bereikt, vanaf nu zijn we verzekerd van succes)

The three points are ours. (= van ons)

Three points. Mission accomplished.

Three points. Done and dusted. (= we hebben het succesvol afgerond en ik ben trots. UK Engels)
Betekenis 2: financieel zorgeloos
Als een mens "binnen" is, dan heeft hij een groot (financieel) succes geboekt, en hoeft zich nu nooit meer zorgen te maken. "Ik heb de loterij gewonnen! Ik ben binnen!" In dat geval zijn er meerdere Engelse uitdrukkingen om uit te kiezen:
to hit the jackpot
to strike gold
to strike it rich
to make a killing (= veel geld verdienen met een goede deal)
I have got it made
My ship has come in
Of je kiest een uitdrukking om aan te geven dat je veel geld/ geen zorgen hebt:
to be sitting pretty (= in een goede situatie zitten)
to be loaded (= rijk zijn)
to have it good
to be raking in the money (= veel geld verdienen)
Hoe zit het met "to be in the bag" of "in the can"?
De Engelse uitdrukking "to be in the bag" klinkt als de perfecte vertaling, maar helaas. Deze uitdrukking betekent eigenlijk nét iets anders, namelijk "zo goed als binnen". Als drie punten "in the bag" zijn, dan ga je ervan uit dat je ze 100% zeker gaat scoren, maar je hebt ze nog niet gescoord. Dat is niet wat Van Gaal bedoelde, dus deze vertaling klopt niet.
De Amerikaanse uitdrukking "to be in the can" betekent dat je filmopnames succesvol hebt afgerond en deze nu kan gaan presenteren aan het publiek. Men gebruikt hem ook wel voor andere projecten die afgerond zijn.
Relevant filmpje
Deze had ik de hele tijd in mijn hoofd toen ik dit stukje schreef, dus nu mogen jullie er ook van genieten. (Oh jongens, tiener-Heddwen, uit volle borst in het café…)
Heb je een moeilijk te vertalen woord?
Is er een woord of uitdrukking waarvoor je geen goede Engelse vertaling kunt vinden? Laat het me weten op mijn contactpagina, en ik probeer zo snel mogelijk te reageren.
Dit artikel is op 28-11-2022 bijgewerkt. Ik bedacht nog "in the can" en "home free".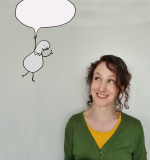 Heddwen Newton is an English teacher and a translator from Dutch into English. She thinks about languages way too much, for example about how strange it is that these little blurb things are written in the third person.

Heddwen has two passports, two children, two smartphones, two arms, two legs, and two email newsletters.

Reader feedback for the newsletter English and the Dutch, which examines all the ways Dutch speakers interact with the English language.
"It's funny, it's informative, I truly love it! Keep it up :)"
"It is amusing and funny but also educational. Bonus: it's about real life situations."
"Weer wat leuke dingen geleerd en erg gelachen om het filmpje!"
Reader feedback about the other newsletter, English in Progress, which is about how the English language is evolving and how it is spoken around the world:
"Wonderful work! I thoroughly enjoy these newsletters, and use some of the info while teaching English to my students."
"Love the variety, and the friendly informal tone!"
Also, academic Lynne Murphy, author of The Prodigal Tongue, about the differences between American and British English, recommended my newsletter in her newsletter. I was chuffed (BrE) and stoked (AmE)!
Meer lezen? GA NAAR EEN WILLEKEURIG ARTIKEL
Disclaimer: deze site is geen woordenboek. Mijn vertalingen zijn de meningen van één mens, en mijn voorbeelden zijn zelfverzonnen. Meer weten? Kijk dan bij de veelgestelde vragen.
Bron foto: Andrea Piacquadio, Pexels