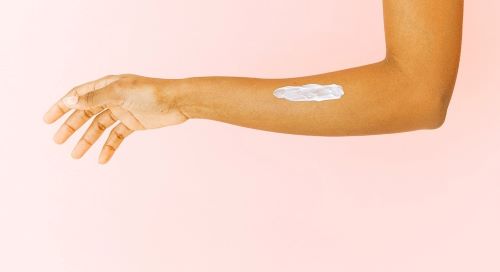 Ik ben deze maand lekker veel false friends aan het doen, en vandaag kwam ik er eentje tegen waar ik zelf nog nooit bij heb stilgestaan: het Nederlandse woord "onderarm" en het Engelse woord "underarm" zijn niet hetzelfde deel van je lijf!
Het is allemaal een kwestie van perspectief. Nederlanders denken aan een staand mens met de armen langs het lijf, en noemen de delen van de arm die dan onderaan bungelen de onderarmen. Engelsen denken aan een figuur met de armen voor zich uitgestrekt, en komen dan op "de voorste gedeeltes van de armen" uit: "forearm".
Hoe "underarm" in het Engels "oksel" werd
Engelstaligen denken dus aan een mens met de armen uitgestrekt, en noemen de delen van de arm die dan onder zijn de "underarms". Als een kleermaker iemands maten opmeet, dan meet hij op deze manier de "underarm measurements".
Deze term is vervolgens in het Engels populair geworden om de oksel aan te duiden, omdat het woord "armpit" als viezig werd ervaren. Het betekent letterlijk "holletje van de arm", inderdaad een minder fijn woord dan ons neutrale "oksel".
Deodorantreclames verwijzen liever niet naar "armpit", gebruiken in plaats daarvan "underarm". En aangezien er idioot veel deodorantreclames bestaan (echt, waarom?!?), is dit woord steeds bekender geworden. (Overigens wordt het woord "armpit" de laatste jaren juist weer populair in dit soort reclames. Gedeeltelijk vanwege humor, en gedeeltelijk vanwege feminisme, denk ik.)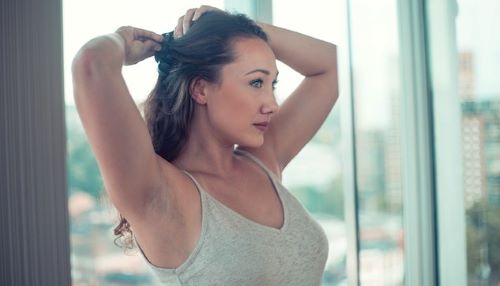 Dwaze False Friend Dagen
September 2022 is voor mij het moment om alle valse vrienden die ik nog klaar had staan te bespreken. Allemaal eruit, twee voor de prijs van één, hoppa!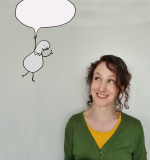 Heddwen Newton is an English teacher and a translator from Dutch into English. She thinks about languages way too much, for example about how strange it is that these little blurb things are written in the third person.

Heddwen has two passports, two children, two smartphones, two arms, two legs, and two email newsletters.

Reader feedback for the newsletter English and the Dutch, which examines all the ways Dutch speakers interact with the English language.
"It's funny, it's informative, I truly love it! Keep it up :)"
"It is amusing and funny but also educational. Bonus: it's about real life situations."
"Weer wat leuke dingen geleerd en erg gelachen om het filmpje!"
Reader feedback about the other newsletter, English in Progress, which is about how the English language is evolving and how it is spoken around the world:
"Wonderful work! I thoroughly enjoy these newsletters, and use some of the info while teaching English to my students."
"Love the variety, and the friendly informal tone!"
Also, academic Lynne Murphy, author of The Prodigal Tongue, about the differences between American and British English, recommended my newsletter in her newsletter. I was chuffed (BrE) and stoked (AmE)!
Meer lezen? GA NAAR EEN WILLEKEURIG ARTIKEL
Disclaimer: deze site is geen woordenboek. Mijn vertalingen zijn de meningen van één mens, en mijn voorbeelden zijn zelfverzonnen. Meer weten? Kijk dan bij de veelgestelde vragen.
Bron foto's: onderarm met creme (de foto is een kwartslag gedraaid, de persoon houdt zijn arm naar boven, ziet er raar uit zo, he?) Anna Shvets, Pexels, dame die haar haar doet: Sagar Kumar, Pexels