Wat is het?
De havo, in het Nederlands vaak zonder hoofdletters omdat het naast een afkorting ook een soort woord is geworden, is een middelbare schoolsoort die qua niveau tussen VMBO en VWO in ligt. De havo duurt 5 jaar en als je klaar bent kunt je ofwel doorstromen naar 5 vwo en daarna naar de universiteit, of je kunt direct naar het HBO gaan.
Wat is het probleem?
Net als de andere artikeltjes over onderwijsniveau: onderwijs is in alle landen zo anders dat je geen directe vergelijking kunt maken.
Hoe vertaal je "HAVO" het beste naar het Engels?
Onze regering vertaalt havo met "senior general secondary education" en dat vind ik een goede vertaling. Wordt je tekst of CV wellicht gelezen door iemand die bekend is met het Nederlandse onderwijssysteem, zet er dan "HAVO" achter (let op: met hoofdletters, zodat duidelijk is dat het om een afkorting gaat) Dus dan wordt het: "senior general secondary education (HAVO)". 
Maken de details niet zoveel uit, bijvoorbeeld in een gesprek, maak het jezelf dan makkelijk en zeg gewoon "high school" (Amerikaans en internationaal) of "secondary school" (Brits).
Help je mee dit artikel te verbeteren?
Ik ben ook maar een mens, en soms heb ik iets mis. Weet jij een vertaling die ik nog niet had verzonnen, of heb je iets anders over dit artikel aan te merken? Ik hoor het heel graag! Laat het me hieronder weten, of stuur een mail naar info (a) hoezegjeinhetEngels.nl. Ik pas zo nodig mijn artikel aan, zodat bezoekers aan mijn site altijd de best mogelijke informatie krijgen!
Heb je een moeilijk te vertalen woord?
Is er een woord of uitdrukking waarvoor je geen goede Engelse vertaling kunt vinden? Laat het me weten op mijn contactpagina, en ik probeer zo snel mogelijk te reageren.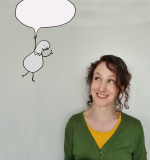 Heddwen Newton is an English teacher and a translator from Dutch into English. She has two email newsletters:
English and the Dutch is for Dutch speakers looking to improve their English, but also for near-native speakers who write, translate into, or teach English. Also interesting for people who like to compare Dutch-speaking culture to everybody else in the world.
English in Progress keeps English speakers up to date on the latest developments in the English language. Subscribers are mostly academics, English teachers, translators and writers.
Meer lezen? GA NAAR EEN WILLEKEURIG ARTIKEL
Disclaimer: deze site is geen woordenboek. Mijn vertalingen zijn de meningen van één mens, en mijn voorbeelden zijn zelfverzonnen. Meer weten? Kijk dan bij de veelgestelde vragen.