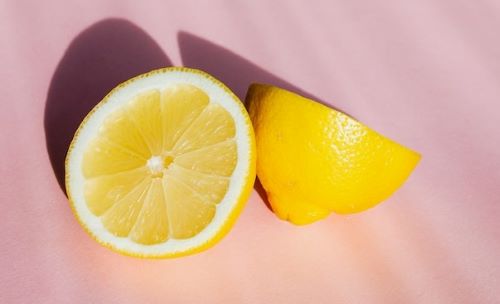 Hoe zeg je "citroen(vloek)" in het Engels? Als je "vroeger" op de basisschool tegelijkertijd met iemand anders iets zei, moest je zo snel mogelijk iets (lees: citroen of alternatief) roepen. Op dat moment mocht de andere niks zeggen totdat iemand zijn naam zei.
Leuke vraag!
In Amerika zeggen ze in deze situatie "jinx!" Degene die het als laatste zegt, is "gejinxt" ("she has been jinxed") en daar zit dan een negatieve consequentie aan. Ofwel inderdaad niets mogen zeggen totdat je naam wordt genoemd, ofwel iets voor de ander moeten kopen, of nog iets anders. Dit soort spelletjes evolueren van speelplein tot speelplein dus er zijn duizenden variaties van.
Een andere bekende variatie is dat je elkaars pink moet inhaken en "jinx" roepen als je iets tegelijk zegt, zoals hier in de Disneyfilm Frozen.1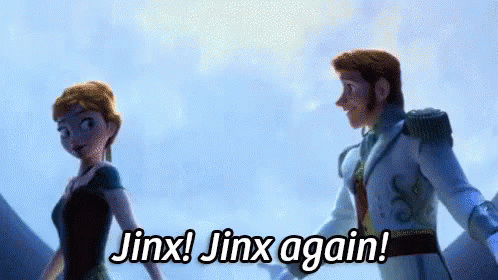 Door TV en film is "jinx" ook naar andere Engelstalige landen overgewaaid, in de UK zeggen ze het tegenwoordig ook.
Welke vertaling vind ik niet zo goed?
Een Britse volwassene van een wat oudere generatie zegt misschien "snap", naar een kaartspelletje, maar dat zou ik niemand aanraden omdat het in Amerika iets heel anders betekent, namelijk iets van "je bent flink te kakken gezet, haha!" Deze betekenis is ook weer door TV en film algemeen bekend waardoor "snap!" een uitroep is geworden die je beter kunt vermijden.
1 Een nachtmerrie voor vertalers, dit soort cultureel-specifieke situaties. De Nederlandse vertaling heeft er "Pinkie, twee keer pinkie!" van gemaakt, wat in het Nederlands niet bestaat. Ik begrijp de keus; ze moesten iets met die vingerbeweging.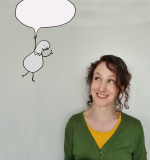 Heddwen Newton is an English teacher and a translator from Dutch into English. She thinks about languages way too much, for example about how strange it is that these little blurb things are written in the third person.

Heddwen has two passports, two children, two smartphones, two arms, two legs, and two email newsletters.

Reader feedback for the newsletter English and the Dutch, which examines all the ways Dutch speakers interact with the English language.
"It's funny, it's informative, I truly love it! Keep it up :)"
"It is amusing and funny but also educational. Bonus: it's about real life situations."
"Weer wat leuke dingen geleerd en erg gelachen om het filmpje!"
Reader feedback about the other newsletter, English in Progress, which is about how the English language is evolving and how it is spoken around the world:
"Wonderful work! I thoroughly enjoy these newsletters, and use some of the info while teaching English to my students."
"Love the variety, and the friendly informal tone!"
Also, academic Lynne Murphy, author of The Prodigal Tongue, about the differences between American and British English, recommended my newsletter in her newsletter. I was chuffed (BrE) and stoked (AmE)!
Meer lezen? GA NAAR EEN WILLEKEURIG ARTIKEL
Disclaimer: deze site is geen woordenboek. Mijn vertalingen zijn de meningen van één mens, en mijn voorbeelden zijn zelfverzonnen. Meer weten? Kijk dan bij de veelgestelde vragen.
Bron foto: Karolina Grabowska, Pexels