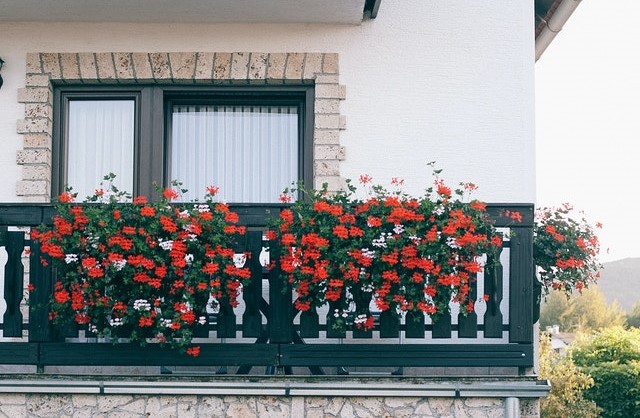 Laatst moest ik "achter de geraniums zitten" naar het Engels vertalen, en toen ik ging klikken in de online woordenboeken zag ik veel voorbeeldvertalingen met "behind the geraniums". Oh oh oh, weer een voorbeeld van waarom online woordenboeken zo vreselijk slecht zijn. Een Engelstalige zal er echt niets mee aankunnen, met een letterlijke vertaling van deze aparte Nederlandse uitdrukking…
Hoe je het dan wél vertaalt, is lastig. Het gaat vooral om niets doen, maar ik heb vaak ook het gevoel dat "oud en ziek zijn" ook meespeelt. Hier een aantal opties:
Laten we iets gaan doen vandaag. Ik ben er klaar mee om hele dagen alleen maar achter de geraniums te zitten.
Let's get out of the house today. I'm done sitting on the couch all day every day.
(…) I'm done being a couch potato.
(…) I'm done just killing time.
(…) I'm done just loafing about/ around. (UK)
(…) I'm done just moping about/around (dan ben je ook depressief).
In ons bejaardentehuis is het leven zoveel meer dan alleen achter de geraniums zitten!
At our retirement home life is so much more than just whiling away the years.
(…) idling away the years.
(…) sitting around twiddling your thumbs.
Wat mijn oma de hele dag doet? Achter de geraniums zitten.
What my grandma does all day? She just sits around killing time.
(…) She just lounges around.
(…) She's just spending her twilight years loafing about.
Ik heb geen zin om na mijn pensioen achter de geraniums te gaan zitten.
I don't want to just laze about after my retirement.
I don't want to just sit around with one foot in the grave after my retirement. (beetje twijfelachtig, maar dan heb je wel dat oude erin, ook)
Wat betekent "achter de geraniums zitten?"
Onze Taal heeft een prachtige bespreking van "achter de geraniums zitten" waar ik weinig zinnigs aan toe kan voegen. Als je een uitleg wilt lezen en iets over de herkomst, klik dan op de link 🙂
Heb je een moeilijk te vertalen woord?
Is er een woord of uitdrukking waarvoor je geen goede Engelse vertaling kunt vinden? Laat het me weten op mijn contactpagina, en ik probeer zo snel mogelijk te reageren.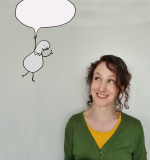 Heddwen Newton is an English teacher and a translator from Dutch into English. She has two email newsletters:
English and the Dutch is for Dutch speakers looking to improve their English, but also for near-native speakers who write, translate into, or teach English. Also interesting for people who like to compare Dutch-speaking culture to everybody else in the world.
English in Progress keeps English speakers up to date on the latest developments in the English language. Subscribers are mostly academics, English teachers, translators and writers.
Meer lezen? GA NAAR EEN WILLEKEURIG ARTIKEL
Disclaimer: deze site is geen woordenboek. Mijn vertalingen zijn de meningen van één mens, en mijn voorbeelden zijn zelfverzonnen. Meer weten? Kijk dan bij de veelgestelde vragen.
Bron foto: Maria Orlova, Pexels