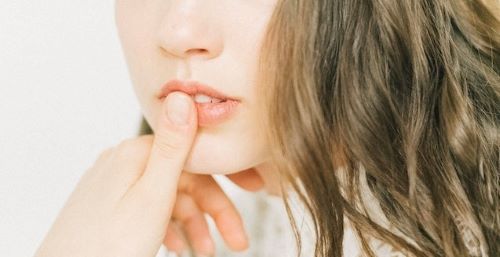 Als je iets verzint dat niet waar is, dan zeggen we in het Nederlands dat je het uit je duim gezogen hebt. Deze uitdrukking kun je niet letterlijk naar het Engels vertalen, tenzij je in één bepaald land bent. Lees verder om erachter te komen welk land dat is! (Met een beetje slim nadenken kun je het ook raden 😉 )
Eerst maar even de beste vertalingen naar het Engels. De beste vertaling is wat mij betreft "to pull something out of your hat". Die lijkt namelijk het meest op onze Nederlandse uitdrukking. Of je zegt gewoon "to make something up" (= iets verzinnen).
Ik wist het antwoord niet, dus ik heb maar iets uit mijn duim gezogen.
I didn't know the answer, so I just pulled something out of my hat.

I didn't know the answer, so I just made something up.
Vertel me de waarheid. Ben je gisteren echt bij oma langsgeweest of heb je dat uit je duim gezogen?
Tell me the truth now. Did you really visit grandma yesterday, or did you just pull that out of your hat?

Tell me the truth now. Did you really visit grandma yesterday, or are you just talking through your hat?

Tell me the truth now. Did you really visit grandma yesterday, or are you just making that up?

Tell me the truth now. Did you really visit grandma yesterday, or are you telling tall tales? (= liegen)

Tell me the truth now. Did you really visit grandma yesterday, or are you talking out of your ass? (US, slang, grof)
In dit land kun je "he sucked it out of his thumb" zeggen
In Zuid Afrika is de uitdrukking "to suck something out of one's thumb" wel bekend. Hij is overgenomen uit het Afrikaans, en dus een broertje van onze uitdrukking.
In andere Engelstalige landen wordt hij echter niet begrepen, dus tenzij je met een Zuid Afrikaan te maken hebt, kun je hem niet gebruiken.
Engels is een buitenbeentje
Russen, Israëliers, Duitsers, Scandinaviërs, Polen, Tsjechen en vast nog veel meer: ze zuigen allemaal verzinsels uit hun vingers. Niet uit de duim, dus, maar uit de vingers. Dat betekent dat de uitdrukking al heel oud is, en het is daarom opvallend dat de Engelsen hem niet gebruiken.
(Blijkbaar zei men vroeger wel "to suck a thing out of one's fingers' ends", maar in het moderne Engels bestaat dit niet meer.)
Waar komt "uit je duim zuigen" vandaan?
Ik hem meerdere verklaringen gelezen, maar geen enkele met goede bronvermelding. Eén idee is dat nadenkende mensen hun vingers bij hun mond houden. Een ander idee is dat mensen vroeger dachten dat er wijsheid in de vingers zat (maar voor dat tweede heb ik helemáál nergens een goede bron kunnen vinden, alleen een oud Iers verhaal over een meneer die wijsheid uit zijn duim kon zuigen na een bijzondere ontmoeting met een zalm.)
Deze vertaling vind ik niet zo goed
"To pull something out of thin air" is een contaminatie van de bovenstaande uitdrukkingen en "to appear out of thin air" (= uit het niets verschijnen). Native speakers gebruiken hem weleens, maar ik vind hem zelf nog te dicht aanschuren tegen een taalfout.
Heb je een moeilijk te vertalen woord?
Is er een woord of uitdrukking waarvoor je geen goede Engelse vertaling kunt vinden? Laat het me weten op mijn contactpagina, en ik probeer zo snel mogelijk te reageren.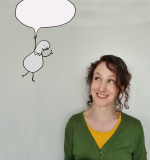 Heddwen Newton is an English teacher and a translator from Dutch into English. She thinks about languages way too much, for example about how strange it is that these little blurb things are written in the third person.

Heddwen has two passports, two children, two smartphones, two arms, two legs, and two email newsletters.

Reader feedback for the newsletter English and the Dutch, which examines all the ways Dutch speakers interact with the English language.
"It's funny, it's informative, I truly love it! Keep it up :)"
"It is amusing and funny but also educational. Bonus: it's about real life situations."
"Weer wat leuke dingen geleerd en erg gelachen om het filmpje!"
Reader feedback about the other newsletter, English in Progress, which is about how the English language is evolving and how it is spoken around the world:
"Wonderful work! I thoroughly enjoy these newsletters, and use some of the info while teaching English to my students."
"Love the variety, and the friendly informal tone!"
Also, academic Lynne Murphy, author of The Prodigal Tongue, about the differences between American and British English, recommended my newsletter in her newsletter. I was chuffed (BrE) and stoked (AmE)!
Meer lezen? GA NAAR EEN WILLEKEURIG ARTIKEL
Disclaimer: deze site is geen woordenboek. Mijn vertalingen zijn de meningen van één mens, en mijn voorbeelden zijn zelfverzonnen. Meer weten? Kijk dan bij de veelgestelde vragen.
Bron foto: Leeloo Thefirst, Pexels