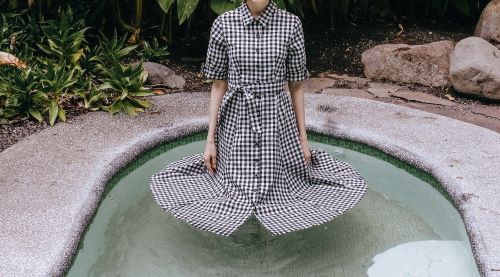 Deze wordt meestal op de basisschool al afgeleerd, maar het blijft een grappige false friend: "raar" wordt in het Engels "strange", en niet "rare" (=zeldzaam). Er zijn in het Engels natuurlijk enorm veel manieren om "raar" te zeggen, waaronder het populaire "weird" en het nieuwerwetse "trippy". Hier een rijtje:
odd
bizarre (In het Nederlands populair onder roddelende millennials, en in het Engels óók. Bizar, he?)
quirky
eccentric (van een mens)
different (in een zin als "Well, look at that. That's …. different.")
unusual
abnormal
weird
trippy
strange
En hoe zit het dan met het Engelse "rare"
Het Engelse woord "rare" betekent zeldzaam, iets dat niet vaak voorkomt, en in principe zou je dat ook kunnen gebruiken voor iets dat vreemd is, want vreemde dingen komen ook niet vaak voor. Dat is ook waar ons woord "raar" vandaan komt – etymologisch gezien is het ook hetzelfde woord, allebei uit het Latijn, maar het Nederlands heeft er een hele andere draai aan gegeven dan het Engels.
In uitgebreide woordenboeken vind je "rare" daarom nog wel als vertaling voor "raar". Maar de zin *I thought it was rare that he was wearing purple trousers* klinkt heel raar (ha!) in het Engels, en ik kan eerlijk gezegd geen enkel voorbeeld verzinnen waar "rare" een bruikbare vertaling zou kunnen zijn voor "raar".
Als je veel Amerikaanse films en TV series kijkt zul je vast ook weten dat "rare" ook "niet-doorbakken" betekent als je het hebt over een stuk vlees. Het is een heel specifiek woord, het woord "rare" wordt in het Engels verder niet gebruikt om "rauw"" te betekenen.
Overigens heeft deze tweede vorm van "rare" een hele andere etymologysche achtergrond. Een term voor ongekookt voedsel dat vroeger naar eieren verwees, blijkbaar, dat in de verste verten verwant is aan ons woord "roeren" (maar gek genoeg niet aan "rauw" of "raw"!).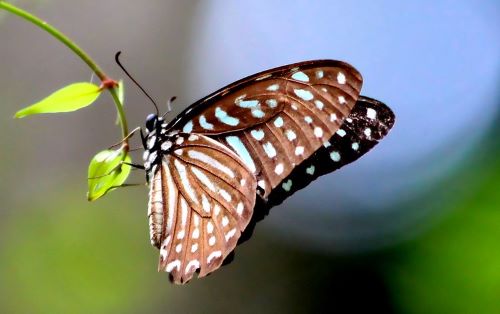 Dwaze False Friend Dagen
September 2022 is voor mij het moment om alle valse vrienden die ik nog klaar had staan te bespreken. Allemaal eruit, twee voor de prijs van één, hoppa!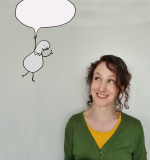 Heddwen Newton is an English teacher and a translator from Dutch into English. She has two email newsletters:
English and the Dutch is for Dutch speakers looking to improve their English, but also for near-native speakers who write, translate into, or teach English. Also interesting for people who like to compare Dutch-speaking culture to everybody else in the world.
English in Progress keeps English speakers up to date on the latest developments in the English language. Subscribers are mostly academics, English teachers, translators and writers.
Meer lezen? GA NAAR EEN WILLEKEURIG ARTIKEL
Disclaimer: deze site is geen woordenboek. Mijn vertalingen zijn de meningen van één mens, en mijn voorbeelden zijn zelfverzonnen. Meer weten? Kijk dan bij de veelgestelde vragen.
Bronnen foto's: dame in het water (de jas drijft op het oppervlakte, ziet er raar uit, hè?) Rulo Davila, Pexels, vlinder The Spotted Zebra: flickr.com/photos/dany13, CC BY 2.0