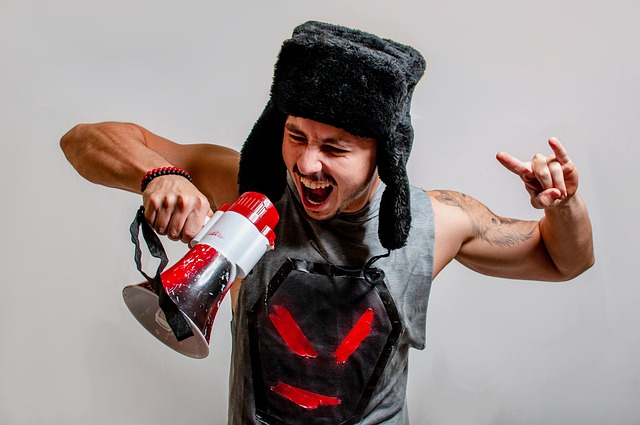 Wat is "opruiing"?
In algemene zin betekent "opruien" ophitsen, openlijk aanzetten tot ontevredenheid. Als juridische term gaat "opruiing" specifiek over het openlijk aanzetten tot strafbare feiten.
Als je op Twitter oproept om mensen met een bepaalde achtergrond in elkaar te slaan, als je op een podium gaat staan en roept dat iedereen door de stad moet gaan rennen en auto's in brand moet steken omdat de gemeenteraad stom is, als je in een live-interview zegt dat iedereen die zijn buren niet aardig vind, vuurwerk door hun brievenbus zou moeten gooien – dan maak je je schuldig aan opruiing.
Hoe vertaal je "opruiing" het beste naar het Engels?
Het Engels heeft twee woorden die allebei net niet helemaal hetzelfde betekenen als "opruiing".
"Sedition" betekent dat je in het openbaar oproept om tegen de overheid in opstand te komen. Van de bovenstaande voorbeelden is alleen die tweede, met die auto's en de gemeenteraad, een voorbeeld van "sedition".
"Incitement" betekent dat je oproept tot crimineel gedrag, maar dat kan ook in een één-op-één-gesprek gebeuren. Alle drie de bovenstaande voorbeelden zijn "incitement", maar als je met je broertje wedt dat hij geen snoep durft te stelen, en hij dat vervolgens doet, dan is dat wél "incitement" maar geen "opruiing". (Het Nederlandse woord is in dit geval "aanzetten tot".)
Als de opruiing online gebeurt dan kun je ook kiezen voor "posting incendiary messages" zoals DutchNews hier doet (incendiary = ophitsend).
Algemener zou je kunnen kiezen voor "using incendiary language". Maar dan heb je de betekenis er weer niet in dat er opgeroepen wordt tot strafbare feiten. Om dat dan weer duidelijk te maken kun je iets zeggen als "he incited people to violence" of "she incited people to burn cars". Een lelijke maar betekenisdekkende vertaling zou dus kunnen zijn "inciting people to commit crime".
Conclusie: er bestaat geen perfecte vertaling. Je zult per geval moeten kijken wat het beste past.
Spotlight Saturday
Elke zaterdag is het op deze site Spotlight Saturday. Ik bespreek dan een woord of uitdrukking uit de actualiteit. Zie je een Nederlandse term voorbijkomen in het nieuws dat goed op deze site zou passen? Laat het me weten op mijn contactpagina!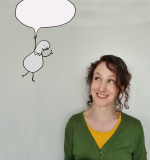 Heddwen Newton is an English teacher and a translator from Dutch into English. She has two email newsletters:
English and the Dutch is for Dutch speakers looking to improve their English, but also for near-native speakers who write, translate into, or teach English. Also interesting for people who like to compare Dutch-speaking culture to everybody else in the world.
English in Progress keeps English speakers up to date on the latest developments in the English language. Subscribers are mostly academics, English teachers, translators and writers.
Meer lezen? GA NAAR EEN WILLEKEURIG ARTIKEL
Disclaimer: deze site is geen woordenboek. Mijn vertalingen zijn de meningen van één mens, en mijn voorbeelden zijn zelfverzonnen. Meer weten? Kijk dan bij de veelgestelde vragen.
Image by danielolialm from Pixabay