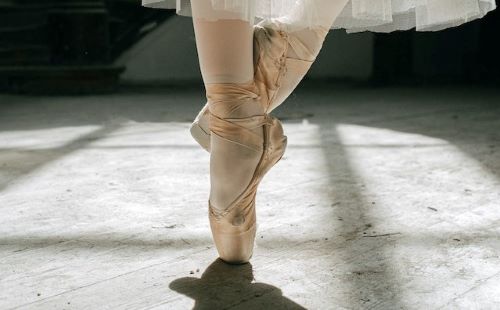 Als je verontwaardigt bent en iemand terechtwijst, dan doe je dat in het Nederlands "op hoge poten" of "op hoge benen". In het Engels hebben ze geen manier van zeggen die hetzelfde betekent, "op hoge poten" is onvertaalbaar. Natuurlijk zijn er toch manieren om het in het Engels op te lossen.
Nederlands
Engels
Ze ging op hoge poten naar de bank om te klagen.
She strode to the bank to complain.

She marched to the bank to complain.

She was indignant, and strode to the bank to complain.

She was outraged, and went to the bank to let them know.

Hij vertrok op hoge poten en kwam niet meer terug.
He left in a huff and did not come back.

He left in disgust and did not come back.

He left, outraged, and did not come back.

He left indignantly and did not come back.

He marched right out of the door and did not come back.
Waar komt "op hoge poten" vandaan?
Ik heb geen eenduidig antwoord kunnen vinden, maar het lijkt erop dat we "op hoge poten" zeggen omdat dat de lichaamshouding is die je inderdaad aanneemt als je boos en verontwaardigd bent. Je maakt jezelf een beetje langer. Eigenlijk raar, dus, dat het Engels geen eigen variant van dit idioom heeft.
Heb je een moeilijk te vertalen woord?
Is er een woord of uitdrukking waarvoor je geen goede Engelse vertaling kunt vinden? Laat het me weten op mijn contactpagina, en ik probeer zo snel mogelijk te reageren.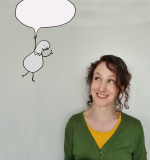 Heddwen Newton is an English teacher and a translator from Dutch into English. She has two email newsletters:
English and the Dutch is for Dutch speakers looking to improve their English, but also for near-native speakers who write, translate into, or teach English. Also interesting for people who like to compare Dutch-speaking culture to everybody else in the world.
English in Progress keeps English speakers up to date on the latest developments in the English language. Subscribers are mostly academics, English teachers, translators and writers.
Meer lezen? GA NAAR EEN WILLEKEURIG ARTIKEL
Disclaimer: deze site is geen woordenboek. Mijn vertalingen zijn de meningen van één mens, en mijn voorbeelden zijn zelfverzonnen. Meer weten? Kijk dan bij de veelgestelde vragen.
Bron foto: Ivan Samkov, Pexels